menu
Casino software
Since the first internet casinos appeared in the 1990s, online casino gaming has come a long way. The modern New Zealand casino player who heads online to play at their favourite site will find a playing experience that has changed out of all recognition over the last twenty years. That rapid evolution is down to the innovation and technological developments brought to the industry by an ever growing band of software developers.
Modern online casino software boasts smooth and attractive high definition graphics and animations, often in 3D, combined with evocative and entertaining sound effects, to create a truly immersive gaming environment. Modern software is also optimised for the player to make it as easy as possible to navigate the casino site and play the games. The vast majority of modern online casino games are designed to be easy to pick up so that newcomers don't feel intimidated and are able to quickly get to grips with the play.
Estimated reading time: 6 minutes.
Table of contents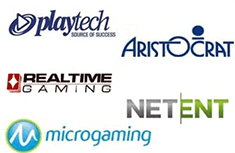 Some New Zealand players coming to online casino gaming for the first time may be concerned about fairness. How does a computer recreate the random effect of a physical slot machine, roulette wheel or card dealer? The answer lies in a piece of computer code called a Random Number Generator or RNG. Every online casino game has an RNG at its core, which ensures that the outcome of every spin or deal is truly random.
So who supplies the software for our favourite online casinos? In the early days of the online industry, casino operators produced their own proprietary software. But this often led to a fairly narrow selection of games for their customers, so it became common for online casinos to use software provided by third party developers. This means that you are likely to find a wide range of games from different companies at your favourite casino
Another important breakthrough for the online casino gaming was the adoption of HTML5 technology, which enabled online casinos to ensure that their games worked on a wider range of devices and operating systems, largely ending the compatibility issues – particularly with Apple devices – that had been a feature of the early online gaming industry.
Modern casino software broadly comes in three categories:
- Downloadable software enables you to play a casinos games via your desktop without having to navigate to the casino site. Just download the software once and you will have access to all of a site's games.
- Instant Play Software has become increasingly common and allows you to play online casino games through your web browser without having to download anything.
- A number of casinos also offer Mobile Apps which can be downloaded onto your mobile device and used to play most, though not usually all, of their games.
The modern New Zealand online casino player has benefited from the ingenuity and investment of a number of software development companies. Names such as NetEnt, Playtech and Microgaming led the way, while newer developers such as Evolution and Yggdrasil have continue to push back the boundaries of online casino gaming. In our section on games developers we take a closer look at some of the industry's major players:
Microgaming

Microgaming is one of the original forces in casino software development. Beginning in the mid 1990s, it has risen to become one of the world's biggest and most influential game developers, helping to shape the modern online casino industry.
Playtech

Another of the early pioneers of online casino gaming, Playtech provide some of New Zealand's most popular games, and has become famous for the quality of its high-profile, licensed slots based on some of the world's most popular film franchises.
NetEnt

Swedish company NetEnt have their origins in the land-based casino industry and over the twenty years they've been operating, have produced some of the industry's most attractive slots titles, built around cinematic sound tracks and cutting-edge graphics.
Amatic

Based in Austria, Amatic have been supplying land-based casinos since the early 1990s, but ventured online in 2011 and have transferred many of their popular physical slots titles onto the internet, successfully recreating the real-world casino atmosphere for online players.
Evolution

Latvian company Evolution gaming joined the online casino gaming revolution in 2006. Theyhave quickly established an impressive reputation due to their innovative approach to game design and are well known by New Zealand gamers for the quality of their live casino titles.
Yggdrasil

One of the newest game development companies in the industry, Yggdrasil have risen to prominence in a short space of time, winning numerous awards for their high-quality, beautifully rendered slots titles such as Vikings Go Wild and Super Heroes.
Play N Go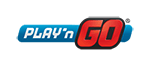 Known for their technically strong, player-friendly titles, Play N Go have an excellent reputation among New Zealand online casino players thanks to the visual quality of their games and the wide range of jackpots and bonuses that they offer.

Real Time Gaming

One of the most experienced operators in the online casino industry, Real Time Gaming has built up considerable expertise and has concentrated on creating authentic table games and online slots that lovingly recreate the real world casino feel.
Cryptologic

This Canadian company, Cryptologic, has built a strong reputation as a producer of player-friendly slots titles. By listening to player feedback and maintaining a close attention to detail, they have become one of the most popular software providers with New Zealand players.
Novomatic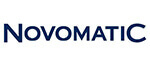 Novomatic began as a producer of land-based casino games in the early 1980s giving the Austrian company decades of experience in the casino business, which it was able to successfully transfer to the online world in 2011.
Aristocrat

Aristocrat Leisure Limited is an Australian casino gaming company that dates back to the 1950s. Based in Sydney, it has built up an impressive reputation in the casino industry over the years and its move online has enabled Aristocrat to find a new audience.
Betsoft

A UK-based company, Betsoft launched in 1999 but their breakthrough came in 2008 with the launch of the Slots3 series of games that broke new ground for their graphics and bonus features and established the company at the cutting edge of casino game technology.
NextGen

Set up in 1999, NextGen became part of the NYX Gaming Group in 2011 and their platform-independent slots titles have become extremely popular with New Zealand players thanks to a range of innovative features including Dynareel, Slide A Wild and Select A Play.
Quickspin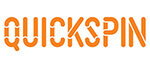 Another of the new kids on the block, this Swedish company QuickSpin has won numerous awards since it was formed in 2011 and they are well known for the presentational quality and mobile compatibility of their innovative and player-friendly slots titles.
Author: Amelia Smith
Last updated 02/01/2023 - Article published 15/04/2018