menu
Player Rights
What rights does an online casino player have when playing online? Well, if this is the question on your mind, then you should know that there are several rules and regulations that ensure players' safety and satisfaction when playing online. These rules are pretty much the same regardless of your region and the regulatory authority in your jurisdiction. In this guide, we're going to cover the rights of an online casino player and the laws that govern those rights.
Estimated reading time: 11 minutes.
Table of contents

Your Rights as an Online Casino Player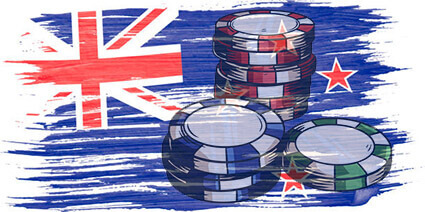 Gambling online in New Zealand is completely illegal, however, players are allowed to gamble at offshore websites. While offshore sites might not be licensed in New Zealand, player rights still exist on these platforms. Offshore sites that are licensed by the UK Gambling Commission and the Malta Gaming Authority follow several rules that guarantee certain rights to players that game on their websites. These rules include transparency and fairness of casino games, protection of players' information and banking transactions, and gambling-related harm prevention.
When you sign up AT an online casino, make your first deposit, and start wagering on casino games, you enter into a contract with that operator. It is the duty of the operator to ensure your safety while you gamble on the platform. The operator ensures that your rights are protected under certain laws. In the UKGC, one of such law is known as the Consumer Rights Act of 2015.
Below are your rights as an online casino player.

Transparency and Fairness of Casino Games
One of the most important player rights when playing at an online casino is fairness and transparency of online casino games. This ensures that online casino operators aren't given an unfair advantage. Online casino operators must ensure that their games are fair to each player and run by random number generators (RNG). RNGs ensure that each spin or game round is fully randomized and cannot be altered or controlled by the casino. The functionality of the RNG is further tested and proven by competent auditors. Some of the most reputable third-party auditors include eCOGRA, iTechLabs, and Technical Systems Testing (TST).
These independent auditors will run a variety of tests on the casino games including game and mathematics checks, RNG checks, live dealer checks, poker system audits, etc. Online casinos that pass these tests will be awarded a seal of approval which is represented as a badge that can be found at the bottom of the homepage.

Protection of Players' Information and Banking Transactions
The privacy policy and terms of service of an online casino should explicitly state how the casino provides protection for players' information for their account and their money transactions. When checking through the terms of service of the online casino, you should look out for the security features that ensure your user information cannot be stolen by hackers or criminals. This is very important as you would have to share your name, email address, contact address, as well as bank account details when playing at online casinos.
This is why all online casinos licensed by leading regulatory authorities are required to implement security features to safeguard their customers' privacy and personal information.
Under the rules of the General Data Protection Regulation (GDPR) which seeks to ensure 100% security and safety for online customers, all online casinos must ensure they have the right technical measures in place to maintain data protection. Due to the fact that iGaming operators request and store your personal data when gaming online, they are required to specifically tell players the type of data they collect and what they intend to do with the collected data. The GDPR also gives online casino players the right to request for a copy of the data collected on their account by the online casino. Players can also request that their data be erased at the online casino.
When it comes to online casino security, players should ensure that they only play at online casino sites that feature Secure Sockets Layer (SSL) encryption. You can confirm that an online casino has such security feature by looking for a locked padlock icon in the address bar of your browser just beside the casino's URL. The function of SSL encryption is to ensure that the information contained in the customer's request and passed through different servers are scrambled and encrypted. Standard connections without encryption will pass such requests in plain text and anyone with access to the servers can read such information and therefore get access to the player's personal and banking details.

Player Funds Segregation
Gambling sites licensed by the UKGC are required to provide some sort of protection for players funds. This means that these casinos are required to hold players' funds or deposits in a separate bank account different from their regular business account to ensure that these funds remain valid in case the business becomes insolvent.
However, this doesn't in any way indicate that your online casino deposits are protected by any regulatory authority. Web-based casinos ensure the safety of player funds by securing them in a separate bank account. You can check through the terms and conditions of the online casino to see if there is a section that explains how the customer's funds are protected and what level of protection is. This is very important when playing at online casinos. If you're a high stake player, you should be more cautious of where you play at and the level of protection provided by the online casino.
However, you should know that regardless of the type of protection offered by an online casino, it doesn't really guarantee that you will get all your deposited funds when the company crashes.
Currently, there are three categories of protection for online casino customers' money - basic, medium, or high. When reading through the section of the terms and conditions that details player funds protection, you must check through the category of protection that is offered by the casino. Below, we've detailed what to expect from the different categories of protection.
Basic - With basic protection, there is no real protection for the client's funds and they will be considered a part of the company if it goes bankrupt.
Medium - The company makes several arrangements to ensure that players can receive their funds if the company goes bankrupt. However, there is no guarantee that you will get your deposited funds back if the company goes bust.
High - The company keeps customers' funds in a separate account from the rest of the company's business account. In the event that the company goes bankrupt, customers would be able to get their money back. The bank account is usually controlled by an external auditor that oversees the reimbursement.

Prevention and Protection against Gambling-Related Harm
Gambling regulatory authorities like the UKGC are usually strict when it comes to responsible gambling and the provision of features, tools, and resources to prevent gambling-related harm. This is as a result of reports that indicated a large number of UK citizens suffered from adverse consequences of problem gambling. The rules regarding problem gambling are not only enforced by the UKGC but other regulatory bodies like the MGA, which also adopt a proactive approach that aims to put an end to compulsive gambling.
Online casino operators are required to have measures in place that encourage players to gamble responsibly to prevent the occurrence of problem gambling. There are also tools through which these players can keep their gambling habits in check. If things ever get out of hand, players can also make use of these tools and several resources (i.e. help organizations) to keep their online gambling activities in control.

The reality check
The reality check is a feature that helps players keep an eye on their gaming sessions. This can tell you how many hours you've spent at a particular casino. Players can set the reality check feature when they log into their account and use different timers to help them keep their gaming sessions in control. The timers could range from just over ten minutes to several hours.
The timer starts when you place your wager. When the timer runs out, you will be reminded to take a break. The reality check feature can be controlled by the player so it doesn't actually lock you from your account. This means players can skip the reminder and continue gambling. If you're already a compulsive gambler, it isn't the best tool to help control your gambling activities. However, it is best for preventing problem gambling.

Deposit Limits
You can also set deposit limits to control how much you can use to gamble within a period. Players can set their deposit limits in their account settings. The limits could be adjusted for daily, weekly, or monthly deposits. This tool helps keep your bankroll under your control and ensures you stick to your budget. Using this tool, you will be unable to make more deposits into your account when you elapse the limit of the day, week, or month.

Cooling Off (Time-Out)
If things seem to be getting out of hand, you could choose to cool off for a while or request for a time-out using this tool. This tool will suspend your gambling activities for a period set by you. This could be a few days, weeks, or even months. This means your account will be on hold and you might not be able to log in anymore, make deposits, claim bonuses, or use any of the online casino features. Some online casinos might still allow you to log into your account during this period, but you won't be able to make a deposit into your account or play any of the casino games for real money.
Cool-off periods are usually overseen by the online casino and these restrictions will not be lifted even when you make a request to the customer care team. You will have to wait out the cooling period before you can play for real money.

Self-Exclusion
Self-exclusion is the final resort for players that have put other tools to use but fail to get their gambling addiction under control. The self-exclusion feature sort of closes your account for a minimum period of six months. To self-exclude yourself, you will have to reach out to the customer care team. When this happens, the gambling operator will close down your account and return your deposited funds to your bank account. In addition, player's email addresses and contact information will be removed from the operator's marketing database so they won't receive any promotional material or messages that could tempt them.
Players can choose to self-exclude themselves from a particular casino or use a feature like GAMSTOP to self-exclude from multiple gambling sites at the same time.

Regulators and Their Gambling Laws
Gambling regulators have similar principles of fair gaming and treatment of players. However, some gambling authorities will give players more rights than others. Below are the main gambling authorities and the rights offered to players.

UKGC Player Rights
The UKGC is by far the most dominant regulatory authority in Europe. However, most of its rules that govern player rights are only applicable to UK players. Regardless, New Zealand players at UKGC-licensed casinos can be assured that the games offered by the casino are fair and that their privacy and banking details are secure. Players will also have access to several responsible gambling tools – reality check, cooling periods, deposit limits, and the self-exclusion feature. Players would also find resources to help organizations that could assist them with gambling addiction. These resources can be found at casinos licensed by the UKGC and on the UKGC official website.

MGA Player Rights
The Malta Gaming Authority (MGA) is another trusted gambling authority. It has similar gambling rules to those set by the UKGC. MGA-licensed casino sites will not subject players to misleading advertisements or promotional terms. The MGA can also step in to act as an adjudicator in the event of issues that cannot be resolved by the online casino. The MGA also ensures the safety of players' funds by directing online casinos to store these funds separately from their business accounts.

Spelinspektionen Player Rights
The Swedish gambling authority is one of the latest regulators. It holds the highest standards when it comes to player protection. Most of its rules on player rights focus on responsible gambling. In addition, all Spelinspektionen casinos are registered with Spelpaus, a government self-inclusion organization that ensures players are actually excluded from online gaming for a while.

Final Thoughts
When playing online at casinos licensed by leading operators, players can be assured of the safety of their funds, their personal information, and banking details. However, being from New Zealand, you won't be able to enjoy the full benefits of these player protection tools and rules. For example, if you ever run into issues, these regulatory authorities would be on standby to handle disputes or violations of gamblers' rights, but that's only if you're in the right country. For New Zealand players, these regulatory authorities might not be able to act as adjudicators.
However, online casinos that have licenses from these reputable regulators are always in the clear. This means New Zealand players will never have any cause for concern or have their players' rights violated when gambling at such casinos.
Author: Amelia Smith
Last updated 01/01/2023 - Article published 06/07/2019