Malta Gaming Authority
Among the many online casino gaming bodies operating today, the Malta Gaming Authority (MGA) has one of the best reputations. Based on the small Mediterranean island just south of Italy, it has become a popular regulatory authorities with many European operators and it was one of the few such authorities to have been white listed by the UK Gambling Commission.
Reading time: 5 minutes.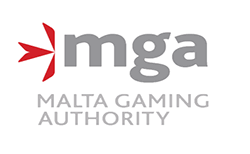 Choose a great NZ casino
History of the Malta Gaming Authority
The MGA was originally known as the Malta Lottery and Gaming Authority. It was set up in 2001 by Malta's Lotteries and Other Games Act. This law was set up to bring all gaming activities, with the exception of land-based casinos, under one regulatory body and the MGA was given a wide range of powers to carry out its function. Early in 2015, the organization re-branded and changed its name to the Malta Gaming Authority.
What does it do?
The MGA has a wide range of functions, from assessing and approving gaming licences to monitoring how licensed operators perform. It also works with the Maltese government to collect gaming revenue, supports good causes and plays a role in ensuring that the gaming sector as a whole makes a contribution to the island's economic development.
The body issues four separate classes of gaming license, each of which is issued for five years. All the licenses require the holder to physically base a large part of their operation on the island, so if you come across an online casino that is registered with the MGA, they are likely to have either their head office or a significant presence located in Malta.
Regulation
The MGA is one of the world's stricter regulatory authorities. It lays down numerous rules and guidelines for license holders to follow. The list of requirements is quite extensive and addresses a variety of potential issues including banking support, player service, payment, fraud prevention, and risk management. The MGA also ensures that operators uphold key player rights including the right for self-exclusion and self-limitation and the protection of personal financial and other data.
It is apparent from its list of approved casino operators that the MGA takes a strict approach to reviewing and monitoring all applicants. Online casinos approved by the MGA tend to be among the larger and more reputable operators, and when it comes to breaches of its regulations, unlike many other regulatory bodies, the MGA has teeth. It has the backing of the Maltese government and can refer cases to the Maltese police to take action.
Reputation
The MGA may be based in a small EU country, but it was one of a small number of licensing bodies to have been white-listed by the UK, which meant that casinos licensed by the MGA were free to advertise there. It is also highly regarded by the UK Gambling Commission (UKGC), and the UKGC even allowed casinos operating under its regulation to designate the MGA as their mediator of choice in the event of player disputes.
The MGA has also earned a positive reputation for the way that it works closely with other EU bodies in the industry, and for its hands-on approach to monitoring the operators it licenses, which even extends to forcing casino operators to seek approval from the MGA whenever a major corporate decision is taken, including over appointments and mergers.
Customer complaints
One of the most important aspects of the work of any regulatory body is how well it deals with customer complaints. The MGA takes this responsibility seriously, and makes it straightforward for players to lodge complaints with an online form available through their website. Once a complaint is registered, the MGA mediates the issue and takes whatever action is necessary to protect the players' rights.
It is fair to say that in the early years of its operation, the MGA took longer than ideal to respond to player complaints, but this issue appeared to have been addressed in 2015 when more staff were taken on and a live chat facility was introduced, making it easier for players to communicate directly with the regulator. They were one of the first regulatory bodies to offer this option, which is particularly welcome for players who are looking for support.
And, while they have historically been slow to make an initial response to player complaints, once complaints have been registered with the MGA, there are few regulatory bodies that are more helpful. The MGA have a good reputation for standing up for the rights of players and have found in favour of customers on several occasions.
The fact that the MGA imposes such stringent requirements on its license holders and takes serious steps to ensure that they comply helps to minimise the number of complaints that arise in the first place. The MGA website regularly carries details about regulatory enforcement action against rogue casino operators, which on some occasions includes the revoking or suspension of their licenses. This helps to reassure players that their complaints will be effectively dealt with and underlines confidence in the MGA.
Conclusion
With so many casino operators out there, New Zealand players can often be wary about which one to choose. By looking for sites that are licensed by the MGA, players can ensure that they will be playing with casinos that are credible, fair and transparent and that in the event that something goes wrong, they will be protected and supported from the time of their , first complaint and through any mediation or enforcement action.
The MGA is also a popular licensing body with online casino operators, for a number of reasons. It has built up a profound knowledge of the legal and technical intricacies of the online gaming world, and its considerable reputation for stringent enforcement of good industry practices make it one of the world's most respected licensing organisations.