menu
Casino licensing
The internet revolution has made it possible for anyone to set up a casino, based anywhere in the world. All they need is an internet connection and a level of technological expertise.
In reality, however, most countries in the world do not allow operators to run online casinos from inside their territory, mainly because they have found it difficult to keep up with and to regulate the rapidly evolving online casino industry. This means that there is a high demand for those jurisdictions that do permit casino operators to set up online, and for their licenses.
Estimated reading time: 5 minutes.
Table of contents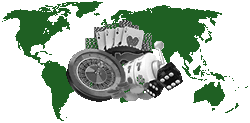 How licensing works
To properly regulate an online casino operation is a difficult task. It requires a regulating body to undertake a range of detailed and comprehensive initial checks, based on the credentials of the people hoping to set up the company, the fairness of the gaming software involved and the financial credibility of the operating company.
In properly regulated jurisdictions, any applicants for an online gaming license have to produce a variety of information ranging from references and business plans to clean criminal records checks and financial evidence. Some authorities assess this information themselves, while others pass it on to professional auditing companies who will focus particularly on the financial backing for the proposed casino operation and the software that is being used.
At the same time, it is also worth noting that most software producers also have stringent requirements that have to be met before they allow an operator to use their product, which can provide additional reassurance for online gamers looking for reputable sites.
The strictness of the licensing requirements can vary widely. For example, in Gibraltar, it is next to impossible to obtain a license unless you are already a leading gaming provider with a proven track record in the industry. While this may be frustrating for some potential operators, it is good news for players as they can be sure that any site that has obtained a license from one of the stricter authorities is much more likely to be safe and reliable.

Which licenses should you look for?
New Zealand online casino players have access to thousands of sites based all over the world, so how should you choose which one to go with? Wherever you play, it is vital to know who is operating the site, and to reassure yourself that they are reputable, reliable and committed to providing adequate player protection and support. Rogue operators do exist and by checking out a site's license, you can get a good idea of whether a site is genuine. Currently there are no licensed sites by the New Zealand Gambling Commission as they do not allowed online gambling to be offered from New Zealand. Mind that this is about casino games, you can play legal NZ located sportsbetting.
One useful rule of thumb is to prefer sites licensed by European authorities. There are some notable exceptions, including the Kahnawake Gaming Commission, based in Canada, but in general, European regulators such as those in the UK, Malta and Gibraltar have the toughest criteria for casino operators, both in obtaining a license and in the way they operate, largely because they are working under the scrutiny of the European Union.
So which licenses are you likely to come across and how can you weigh them up. Here is a short guide to five of the most well-known licensing bodies.
Gibraltar Regulatory Authority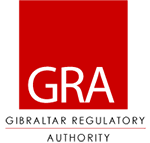 A small territory of the UK at the southernmost tip of Spain, Gibraltar has long had a reputation for offering attractive offshore banking credentials and has become the base for a number of betting companies. Well-known online bookmakers Victor Chandler and Ladbrokes set up operations there at the end of the 1990s and the Gibraltar Regulatory Authority has issued over twenty licenses for online operators. The application process is stringent and approved operators are closely monitored by the Gibraltar Gambling Commissioner.
Malta Gaming Authority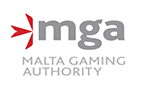 The small island of Malta in the Mediterranean is the base for one of the world's most recognized casino licensing bodies. Set up in 2001, the Malta Lottery and Gaming Authority, which subsequently became known as the Malta Gaming Authority, overseas all gaming activities and has wide-reaching powers to enforce its guidelines. Licenses in Malta are tough to obtain and have to be renewed every five years, and the Malta Gaming Authority works closely with the Maltese government and the local police in ensuring proper and strict regulation.
UK Gambling Commission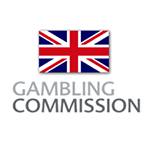 Perhaps the most prestigious of the current online casino licensing bodies, the UK Gambling Commission was set up in 2005 but its remit was expanded considerably in 2014 when it took over the licensing of any operator seeking to offer online casino gaming to UK players. The application process for a UK license is one of the most stringent in the world, which is why UK-licensed sites are so highly regarded. The Commission also maintains a White List of online casino gambling jurisdictions that are considered reputable. Mind that with a UK gambling license you can't offer games to NZ players. You will need a seperate license like a Maltese one.
Kahnawake Gaming Commission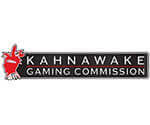 Based in the native American Mohawk territory in Quebec, Canada, the Kahnawake Gaming Commission has been licensing online casinos since 1999, making it one of the oldest licensing authorities in the business. Initially this body did not have the best reputation among online players, but it has improved markedly over the years, tightening up its regulatory framework and forming links with other licensing authorities.
Curacao eGaming

The Caribbean island of Curacao can boast one of the world's oldest online gaming jurisdictions, which dates back to 1993. Curacao eGaming, which runs the island's licensing activity, offers a distinctly business-friendly environment for online operators, which includes low rates of taxation, low fees and the ability to buy one license that covers a range of different online gaming types. Unfortunately, it does not have a great reputation and players using sites licensed by Curacao should look for additional verification that a site is genuine and trustworthy before signing up or handing over any money.
Author: Amelia Smith
Last updated 01/01/2023 - Article published 18/07/2019