Gibraltar Regulatory Authority
Playing your favourite slots games at an online casino can be a great way to have fun but with the huge number of sites out there, how can you be sure that the one you choose is reputable and safe? One way to put your mind at rest is to go for a site that is backed by one of the world's main regulatory bodies, and few jurisdictions are more respected than Gibraltar.
Reading time: 5 minutes.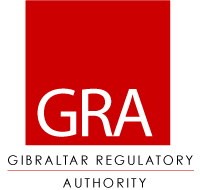 Choose a great NZ casino
If you glance at a map, it is easy to miss this minor British territory. The Gibraltar peninsula is at the southern tip of Spain and less than three square miles in size. Yet this densely populated tourist destination has earned an impressive reputation as a gaming jurisdiction.
Although Gibraltar is British, it has its own government and a great deal of independence, which it has used to carve out a distinctive legal framework, characterised by low regulations and low taxes, that makes the territory an attractive location for online gambling operators.
The territory gave out its first electronic gaming license back in 1998. Seven years later, the 2005 Gambling Act made it mandatory for all gambling operators who run online casinos and telephone betting to obtain a license. The same act placed gambling regulation under the authority of the Gibraltar Regulatory Authority and appointed a Gambling Commissioner to ensure that all licensed operators abide by the regulatory framework.
Reputation
The Gibraltar Regulatory Authority is the body that issues licenses to casino operators, and such is its high reputation that it is UK white listed, which means that the leading casino companies in the industry are able to earn a gaming license. The strict guidelines mean that very few licenses have been given out and the number of brands to hold a Gibraltar Regulatory Authority is less than thirty.
Gibraltar Licensing
Obtaining a license to operate in the Gibraltar jurisdiction is, as you can imagine, far from easy. Only long established companies with a solid track record will have a chance to earn one. Applicants also have to demonstrate that they have significant financial backing to be approved. This is an important part of the approval process as once they have been licensed in Gibraltar; all operators have to pay 1 percent of their gross product up to £425,000.
To earn a licence, the applicant has to prepare a proposal to go before the Gambling Commissioner, which is then assessed against certain criteria.
The first requirement is that the company must be located in Gibraltar and be managed from there at all times. Companies also have to maintain a list of key personnel and to present audited accounts every year during the license renewal process.
Tax compliance is another important aspect. Since the introduction of the 2005 Gambling Act, online casinos based in Gibraltar have to show that they can pay tax on their gross profit.
Potential licensees are also required to demonstrate that their marketing has never targeted children or residents of nations where online gambling is not permitted. Their advertising material must not feature links to any form of immoral or violent conduct and should be completely accurate in details about prizes or games.
To ensure effective financial accountability, all bank accounts have to be controlled by the licensee and cannot be based outside Gibraltar without permission. They also have to show that they have sufficient capital at all times to meet their expenses and player payouts.
Online casinos applying to be licensed by Gibraltar have to commit to having their software tested by one of an approved list of independent auditors. The Gibraltar Regulatory Authority has given approval to a number of companies to carry out these tests including: iTech Labs, eCOGRA, SQS India Infosystems, GLI Test Labs Canada, and GLI Europe.
All casino-operating companies have to put in place stringent checks for each customer sign-up, including obtaining the customer's date of birth, place of residence, and name. They are also required to store this information along with financial details safely and securely.
If all of these conditions are met, the license applicant has to commit to pay a yearly license fee of 2,000 euros and to submit to an annual audit to makes sure that the company is fully complying with all of its regulatory responsibilities. Outside the audit, licensed companies also have to be able to show that they are in compliance with the rules at all times and if they are unable to do so, they are liable to lose their operating license.
Regulation and Complaints
The Gibraltar Regulatory Authority only issues licenses to the leading companies in the industry and by avoiding the licensing of less reputable operators, is able to reduce the volume of complaints it is required to deal with. Inevitably, however, there will still be complaints and the Gibraltar Regulatory Authority handles all disputes between players and operators, as well as handling license applications and drawing up gambling laws.
Gibraltar has always taken player complaints seriously and has laid down a strict protocol for its licensed operators to follow when dealing with disputes. If by following these rules, the operator is unable to resolve the problem, the player can then appeal directly to the Commissioner. It is fair to say that complaints that get this far are not dealt with quickly, but customers can be assured that a fair decision will be made in the end. Operators that refuse to abide by the Commissioner's rulings can have their license revoked.
Summary
It may be a dot on the map of Europe, but Gibraltar is a major player in the online casino world, with some of the industry's strictest licensing regulations, and has attracted many of the gaming sector's biggest companies. Any New Zealand player signing up with a Gibraltar-registered operator can be sure that they are in safe hands.