menu
POLi casinos
POLi is New Zealand's leading payment method, and thousands enjoy it as a secure alternative to credit cards. Trusted by small and large brands, such as InterCity and the Warehouse, POLi payments are instantaneous and easy to use. The payment method also allows users to save money by avoiding unnecessary transaction fees.
Those who are skeptical about using their credit cards online will find POLi to be the perfect solution. Plus, it is possible to make payments directly from your bank account. POLi offers best-in-class safety and security features, processing payments from secure servers.
Available to New Zealand citizens since 2009, the service is managed by the Merco team of experts in payment processing and banking. POLi originated in Melbourne, Australia, in 2006 and is currently the debit payment method of choice in Australia and New Zealand. We'll explore this payment option and show you how to use it on New Zealand online casino sites.
Update 10/2023: "Merco Ltd. acquires POLi from Australia Post". As of 30 september 2023 POLi is closing down in Australia. The New Zealand part will remain in service as it did before.
Estimated reading time: 11 minutes.
Table of contents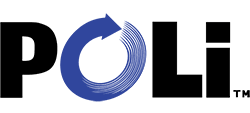 NZ casinos that accept Poli
Casino Games

Amount of casino games offered

3200

Jackpot Pokies

Amount of slots with jackpot option

165

18+. New customers only. Minimum deposit NZ$10. T&C apply.

Casino Games

Amount of casino games offered

2000

Jackpot Pokies

Amount of slots with jackpot option

49

18+. New customers only. Minimum deposit NZ$10. T&C apply.

Casino Games

Amount of casino games offered

1450

Jackpot Pokies

Amount of slots with jackpot option

6

18+. New customers only. Minimum deposit NZ$10. T&C apply.

Casino Games

Amount of casino games offered

2050

Jackpot Pokies

Amount of slots with jackpot option

90

18+. New customers only. Minimum deposit NZ$10. T&C apply.

Casino Games

Amount of casino games offered

2200

Jackpot Pokies

Amount of slots with jackpot option

160

18+. New customers only. Minimum deposit NZ$10. T&C apply.

What is POLi and how does it work?
Before we get to POLi deposit casinos, let's lay the groundwork for the payment method. The POLi payment system works with your Internet banking account. Hence, you must have a bank account before making POLi casino deposits.
Regular bank account payments on gambling sites often occur through bank transfers or credit cards. For bank transfers, you must copy the casino's account details and open your internet banking platform. Credit cards require entering the credit card details to process payments from your bank account to the online casino site.
POLi provides safe and secure online payments by leveraging your Internet banking. All you need to do is select POLi at the checkout page, pick your bank, and log in with your Internet banking credentials. It is a simple process that is faster, and we will tell you why.
Leading brands in New Zealand, like Tiger Trade, Spark, 2 Degrees, etc., support POLi. Today, POLi payments are now available on New Zealand online casino sites.
We have a few recommendations for the best POLi casinos. Check them out, read our reviews, and choose your next POLi casino site.
Merchants (in this case, POLi casinos) can hold accounts with any bank to receive POLi payments. However, players who want to use this secure payment method must only have accounts with supported banks. These banks include the following:
The Cooperative Bank
Kiwibank
Westpac
TSB
ASB
ANZ
BNZ
POLi Pay casinos will ask you to select the bank when depositing with POLi Pay. Hence, an account with these banks is necessary.
One final requirement to transfer money through POLi Pay is that you must have an active Internet banking service.
How POLi transactions work
We'll outline the steps to deposit money at online gambling sites that accept POLi payments. In the meantime, let's briefly overview how the payment method works.
The process for POLi deposits is similar to making a bank transfer. However, the POLi servers fill in your banking details after opening your Internet banking service. All you need is to approve the transaction.
NZ online casinos that accept POLi will be notified immediately once players approve the transaction. Transaction receipts will be available on both ends. Then, POLi will deduct the amount from your bank account.
You can view POLi Pay as an intermediary between your bank and online casino accounts. POLi casino deposits offer several benefits we'll address in the next section. They offer advantages over bank transfers and credit or debit card payments.

The benefits of POLi online debit payment method
POLi is the perfect online payment method for online gambling due to its remarkable range of user benefits. It is unbeatable in convenience, safety, ease of use, and fast payment reconciliations. While we'll look at the benefits for online gambling, note that the same benefits apply to other online payments with the service.
These are the benefits of using the POLi payment system for online payments:
The user's internet banking security safeguards the transactions
POLi never captures passwords or usernames
Independent security companies regularly review all software used by the payment provider
POLi Pay checks the bank and casino website SSL certificates as an additional service. This ensures the user's hard-earned cash is spent with trusted online brands.
By using POLi, New Zealanders pay no additional monthly fees. Also, the debit payment method can be used to pay bills or make purchases online.
Since over 2.7 million adults in New Zealand own credit cards, POLi is the most convenient online payment solution for Kiwis. With the payment provider completing all payment information, no incorrect payments can be made.
POLi works with major New Zealand banks, including Westpac, Kiwibank, ANZ, BNZ, TWB Bank, and Bank Direct. Firefox, Google Chrome, Microsoft, and Apple Safari browsers also support it. Hence, you can deposit money using MacOS, Windows 10, or Windows Vista operating systems.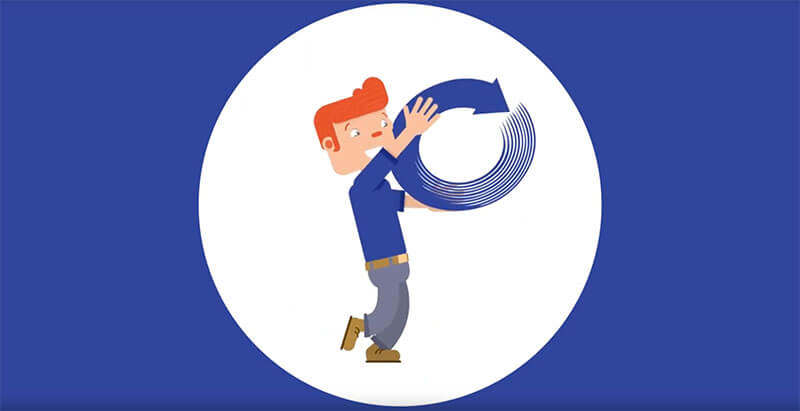 POLi payment

Using POLi at NZ online casinos
Funding your casino account at an online POLi casino is straightforward. You must select POLi in the cashier section and log into your bank account using POLi. Your bank's security and authentication protect the payment to the online casino.
Once the payment is completed, POLi automatically processes the payment and verifies with the casino that the payment has been made. This enables players from New Zealand to enjoy the widest variety of online games on PC or mobile instantly. Most importantly, you don't need to provide any banking details.
You'll still find credit cards in NZ online casinos that accept POLi. However, you do not need them. Your credit card details can remain with you without the risk of an online compromise.
POLi users can access fantastic promotions since all POLi deposits qualify for bonuses, unlike deposits via Neteller and Skrill. The cashier section offers detailed information on the minimum deposit required. Also, almost all casinos have zero processing fees for POLi deposits.
The most important aspect for online gamblers is that winnings are paid out within 12 to 72 hours via web wallets.
These are the steps to fund accounts at POLi online casinos:
Access Cashier Section

:

Log into the POLi Pay casino and go to the cashier section or payment page.

Select POLi Logo

:

Choose the POLi logo from the available payment methods.

Pick Your Bank

:

Select your affiliated bank from the provided list.

Internet Banking Login

:

Log into your Internet banking platform using your credentials. You'll be redirected to this platform automatically by the casino.

Follow the Prompts

:

Adhere to the on-screen instructions, which might include selecting a specific bank account or completing a second-factor authentication like an SMS verification.

Auto-fill by POLi

:

POLi servers will automatically populate the necessary payment details.

Confirm the Transaction

:

Review and confirm the transaction to proceed.

Return to Casino

:

You will be redirected back to the POLi Pay casino after the transaction is complete.
The transaction is instant. Hence, the money will be credited to your online casino account.

How long do deposits at POLi online casinos take?
This payment method can process multiple transactions daily, seven days a week. While we expect instant transfers at the best POLi casinos, that is only sometimes the case. The points below will guide you on which transaction speed to expect with your online casino deposits:
Payments will occur within the same day if the POLi NZ casino uses the same bank as you.
For different banks, payments sent between 9 a.m. and 10 a.m. will be processed the same day. However, payments sent outside these hours will be processed the next day.

How to withdraw from POLi Pay casino sites using POLi
Popular New Zealand banks support POLi payments to online gambling platforms. The latter, in turn, welcomes the use of web wallets. However, withdrawals at POLi Pay casinos through POLi are unavailable to players.
While POLi Pay allows operators to receive money, the same cannot be said about New Zealand players. Nevertheless, you can use bank transfers as an alternative, while physical cheques are also an option.
The best solution is to check the best withdrawal options with the cashier or support team. Our recommended POLi Pay casinos have 24/7 customer support. You can contact their support team through live chat or email.

Finding New Zealand casinos that accept POLi as a deposit method
Many online casinos in New Zealand support POLi as a payment method. These POLi payment casino sites are known for their remarkable reputations for safety, privacy, and the best bonus offers. However, you must consider other factors to find the top POLi online casinos.
The following should be part of your considerations:
License: The assurance of safety and fair online casino games begins with the casino's license. Hence, it should be the first thing you check at any POLi casino site. Most online casinos in New Zealand have licenses from the Malta Gaming Authority and the UK Gambling Commission.
Withdrawal options: You can't use POLi to withdraw money from your casino account. Hence, your chosen POLi casino site should support quick payment options. E-wallets are among the fastest on most POLi casino sites.
Casino games: Ensure the online gambling site features your favorite games. It should also have high-paying titles with high RTPs and bonuses.
Mobile compatibility: Mobile casinos are essential to play on the go as they fit into our smartphones. Some mobile casinos are available as applications, while others are available on websites. Ensure your chosen POLi payment NZ casino is compatible with mobile.
Security: Besides POLi transactions, you may need to send your IDs and utility bills to verify your POLi casino account. Ensure the POLi payment NZ casino uses SSL encryption and firewalls to protect user data.
We have a few recommended POLi casino sites on this page. Check them out, read our reviews, and sign up to enjoy generous welcome bonuses.

Bonuses you can get at POLi casino NZ sites
POLi payments do not stop New Zealand players from enjoying bonuses and promotions. You can still activate them, provided you meet the minimum casino deposit requirements.
These are the POLi casino bonuses available for New Zealand players:
Welcome bonuses
Casino Deposit bonuses
Reload bonuses
Cashback
Free spins
Apart from the extremely generous welcome bonuses available to new Kiwis, existing members can access an enormous selection of regular promotions. However, you must maintain regular gameplay in the online casino to receive them.
Loyalty points are also available. Players earn them by making more POLi payments to their accounts and playing real-money games.

Why use POLi at NZ online casinos?
Payments are processed instantly, and players regularly qualify for bonuses. These include welcome bonuses (exclusive to new members), deposit bonuses, or cashbacks.
The most significant benefit is that players' bank details are never exposed. With peace of mind, relaxing and focusing on winning are easier. Another upside of using POLi is that it is free, unlike several other web wallets.
Card payments are unnecessary, as the money comes directly from your online banking account. Also, users can enjoy gaming when and where it is most convenient since POLi allows fast, easy payments via desktop, tablet, and smartphone.
Unfortunately, POLi is exclusive to Australian and New Zealand citizens. Hopefully, their services will become available to the rest of the world shortly.

POLi casino alternatives (payment options)
Most NZ online casinos that accept POLi payments provide other payment methods. The most common alternatives are:
Skrill and Neteller
Paysafecard
Apple Pay
Visa and Mastercard
Prezzy card

Conclusion
Major online casino brands accept POLi, one of the most secure ways to fund online casino accounts. The most significant benefit for online casino players is that their personal banking details are protected, not shared.
POLi payments are never excluded from any promotional offers. Hence, it is a favorite payment method with pokie players wishing to deposit more funds during slot tournaments. Poker players can boost their bankroll quickly and never miss a hand.
POLi is indeed one of the most commonly used payment alternatives to credit cards. Due to its strict security, the service has become essential to New Zealand and Australian players' lives.
Check out our recommended POLi online casino sites for New Zealand players. Most of them support a $10 minimum deposit for new players. Hence, you can get on board quickly and start playing your favorite games.

Frequently asked questions about POLi
Do I need a POLi account to make an online casino POLi deposit?
You don't need an account with the payment method to use it. However, ensure that it supports your bank.
What is the minimum deposit for a POLi online casino account?
The figure depends on the online casino. Hence, confirm with the operator before proceeding to transfer money from your bank account.
Can I activate deposit bonuses with POLi?
Yes, you can activate deposit bonuses with POLi. However, confirm other bonus requirements before paying.
Where can I find the best POLi payment casinos?
We have reviewed many POLi payment casinos and found the top-of-the-line sites. Check out our recommendations on this page to get started.
Author: Amelia Smith
Last updated 17/10/2023 - Article published 19/05/2019