POLi
POLi is New Zealand's leading payment method and thousands enjoy it as a secure alternative to credit cards. Trusted by small and large brands, such as InterCity and the Warehouse, POLi payments are instantaneous, easy to use and allow users to save money. It's the perfect solution for anyone sceptic about using their credit cards online. Plus, it is possible to make payments directly from your bank account while POLi offers best in class safety and security features.
Available to New Zealand citizens since 2009, the service is managed by the Merco team of experts in payment processing and banking.POLi originated in Melbourne, Australia in 2006 and is currently, the debit payment method of choice in both Australia and New Zealand. The payment solution provider is exempt by the ASIC from holding a financial services license.
Reading time: 5 minutes.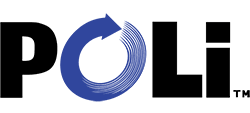 Choose a great NZ casino
The Benefits of POLi Online Debit Payment Method
POLi is the perfect online payment method due to its remarkable range of user benefits.POLi is basically unbeatable when it comes to convenience, safety, ease of use and fast payment reconciliations. Transactions are safeguarded by the user's internet banking security and POLi never captures passwords or usernames. Independent security companies regularly review all software used by the payment provider. As an additional service, banks and websites SSL-certificates checked by the service provider. This ensures the users, that their hard-earned cash is spent with trusted online brands.
By using POLi, New Zealanders pay a fee equal to one percent of the transaction value, up to a maximum fee of $3 while no additional monthly fees are charged. The debit payment method can be used to pay bills, or make purchases online. Since well over 1.1 million adults in New Zealand do now own credit cards, POLi is the most convenient online payment solution for Kiwi's. Payments are fast and transferred directly from user's bank accounts. With the payment provider completing all payment information, no incorrect payments can be made. Reconciling your bank account is easy since all payment details appear on bank statements. POLi works with major New Zealand banks including Westpac, Kiwibank, ANZ, BNZ, TWB Bank and Bank Direct. POLi is supported by Firefox, Google Chrome, Microsoft and Apple Safari browsers. It requires MacOS, Windows 10, or Windows Vista operating systems.
Using POLi at NZ Online Casinos
Funding your online casino account could simply not be easier. The player need to select POLi in the cashier section and log into their bank account by using POLi. The payment to the online casino isprotected by the players bank security and authentication. Once the payment is completed, POLi automatically process the payment and verify with the casino that the payment has been made. This enable players from New Zealand to enjoy the widest variety of online games on PC or mobile. No banking details need to be supplied and the need for a credit cards are completely voided.
POLi users have access to fantastic promotions since all deposits qualify for bonuses, unlike deposits via Neteller and Skrill that's excluded. The cashier section offers detailed information on the minimum deposit required and almost all casinos deposits are free of charge. The most important aspect for online gamblers is that winnings are paid out within 12 up to 72 hours via web wallets.
How to Withdraw Using as POLi
The biggest benefit of using POLi for online casino players, is that their personal banking details are protected, not shared and no credit card is required. All the best online casinos welcome the use of the web wallets, although withdrawals via POLi are not available at all operators. Players can use bank transfers as an alternative while physical cheques are also an option. The best solution is to check with the cashier or supports team regarding the best withdrawal options. The supports team at most online casinos can be contacted 24 hours a day, 7 days a week, all year round via email, telephone or live chat.
Finding New Zealand Casinos with POLi Payment Options
POLi is accepted at a wide variety of premier online casinos known for their remarkable reputations when it comes to safety, privacy and the best bonus offers. Apart from the extremely generous welcome bonuses available to new Kiwi's, existing members also have access to an enormous selection of regular promotions.
Why Use POLi at NZ Casinos
New Zealand friendly casinos are surprisingly easy to find and most of them accepts POLi deposits with open arms. The benefit of joining a POLi ready online casino is that players enjoy the best selection of games with the greatest bonus boosts. Payments are processed instantly, and players regularly qualify for bonuses. These bonuses include welcome bonuses (exclusive to new members), deposit bonuses or cashbacks. Online casinos appreciate loyalty and offer phenomenal loyalty benefits to frequent players.
The greatest benefit is that players bank details are never exposed and with peace of mind it is easier to relax and focus on winning. Another upside of using POLi is that it is free unlike several other web wallets and no cards are needed. It is recognised as one of the most secure methods to fund online casino accounts and accepted by major online casino brands. Users can enjoy casino gaming when and where it is most convenient, since POLi allows fast, easy payments via desktop, tablet and smartphone.
POLi is indeed one of the most used payment alternatives to credit cards. Due to its strict security, the service has become an essential part of New Zealand and Australian players life's. Payments are free, instant, never excluded from any promotional offers and easy to use. Making it a favourite with pokie players wishing to deposit more funds during slot tournaments. Poker players can boost their bankroll within seconds and never have to miss a hand once they have discovered the privacy, safety and convenience of POLi. Unfortunately, POLi is exclusive to Australian and New Zealand citizens. Hopefully their services will become available to the rest of the world in the very near future.