menu
Scientific Games Casinos
Projections expect the global lottery industry to reach $450.46 billion in 2027, a remarkable growth from $300.6 billion in 2021. Scientific Games has been in business for five decades since opening its doors in 1973. Today, it is among the largest providers of lotteries for games and sports betting businesses.
Scientific Games has a unique technology implementation that brings its services to retail and digital operators. Punters can use the physical lottery systems or switch to the iLottery systems when moving. The former uses retail services, while the latter is available through mobile applications and platforms.
This company's strong understanding of the global lottery industry earned it a contract with the New Zealand National Lottery. We'll discuss that, including its entertaining digital games and a successful acquisition of Next Gen. With that in mind, here's our review of Scientific Games, a recognized leader in the global lottery business.
Estimated reading time: 9 minutes.
Table of contents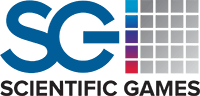 Best Scientific games casinos
Casino Games

Amount of casino games offered

1150

Jackpot Pokies

Amount of slots with jackpot option

20

18+. New customers only. Minimum deposit NZ$10. T&C apply.

Casino Games

Amount of casino games offered

2200

Jackpot Pokies

Amount of slots with jackpot option

69

18+. New customers only. Minimum deposit NZ$10. T&C apply.

Casino Games

Amount of casino games offered

3850

Jackpot Pokies

Amount of slots with jackpot option

35

18+. New customers only. Minimum deposit NZ$10. T&C apply.
Overview
In its five decades in the lottery business, Scientific Games has gained deep industry knowledge. The company is a significant player in government-sponsored lottery systems and sports betting programs. It accomplishes this through retail and online platforms.
Patrick McHugh is the current chief executive officer, with Michael Conforti as the president, international and strategic accounts. The current leadership has achieved several milestones, including the deal with Lotto New Zealand.
Although Scientific Games is more famous for lottery and sports betting, it is also an iGaming provider. The company has a collection of slot machines and table games, delivering innovative gameplay to digital players.
Over 20 lotteries worldwide participate in the Scientific Games Enhanced Partnership (SGEP). This partnership has been helpful in maximizing returns and funding for the beneficiaries.
As the Wall Street Journal reported, Scientific Games proposed buying Bally Technologies in 2014. The move was to consolidate the company's hold in proving equipment for gaming community groups. Scientific Games completed the move in 2014, boosting its vision to responsibly drive innovative gaming.
Licensing and Registration
Scientific Games, LLC is registered in the United States. It is licensed in several states, including Massachusetts, Ohio, Georgia, etc. That extends to all its intellectual properties in and outside the United States.
The company's many licensed products and subsidiaries include the following:
88 Fortunes
Blazing 777
All that Glitters
Cash Crop
Clover All Over
Awards and Recognitions
Scientific Games has won multiple awards each year since 2019. It won the awards as a company or through a member of its management staff.
The prominent awards in its coffers include the following:
Lottery Supplier of the Year in 2023
CRM Team of the Year in 2022
Top 10 Innovative Gaming Companies in Georgia in 2020
Supplier Innovation of the Year in 2020
Georgia Manufacturer of the Year nominee in 2019
Prominent members of staff who have bagged awards include: the CRM manager, the VIP of creative engagement and events, the VP of sales, the chief marketing officer, etc.
These awards demonstrate the company's commitment to safe and entertaining gambling.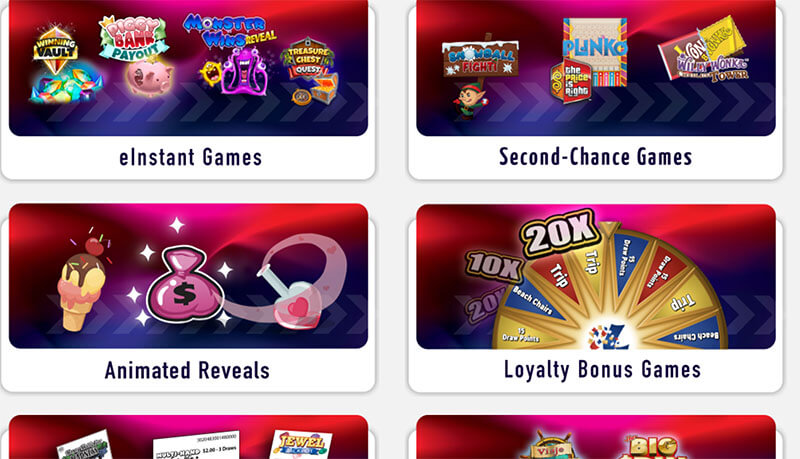 Overview of casino games by Scientific (SG).
The Merge with NextGen (NYX Gaming)
In a deal costing US$631 million, Scientific Games completed the acquisition of NYX Gaming. The move gave it exclusive rights to NYX Gaming casino games. Consequently, it pushed Scientific Games into the iGaming provider business.

The Big News for New Zealand Communities
Scientific Games has been instrumental in helping Lotto New Zealand. The collaborative and successful partnership was announced in August 2023. It didn't come as a surprise, as the company has provided secure retail instant scratch games to Lotto NZ.
Chris Lyman of Lotto NZ maintained that the partnership is a great match for New Zealanders, given the company's digital game innovation. Scientific Games social gaming is the right direction for responsible future growth for Lotto NZ.
Michael Conforti recognized Chris Lyman and Lotto New Zealand as global leaders in the lottery industry. He also reiterated the company's commitment to authentic gaming technology implementation for smooth gambling.
Lotto New Zealand chose Scientific Games for future growth, as it has a seven-year deal with the company. There are indications that this deal might extend to 12 years.
Scientific Games' advanced SYMPHONY gaming system will support the draw-based games engine and communications on the Lotto NZ retail network. That includes wireless ticket checkers and 1,200 Contour.v retailer point-of-sale terminals.
New Zealanders will play and enjoy online games, including eInstant games and draw games. That boosts the current Lotto, PowerBall, Bullseye, Keno, Instant Kiwi, and Strike offerings from Lotto NZ. Scientific Games' broad base, through its SG Content Hub, will offer enough entertainment and rewards for players in the country.

The NextGen App and Digital Lottery
Scientific Games maintained a lead in the US lottery business. Having launched several apps, the NextGen mobile app is prominent in its collection. The app offers instant access as lotteries take their gambling business online.
You can manage your account and control your money through the online wallet. The app integrates iLottery functionality for eDraw and eInstant games. It is the company's approach to responsibly drive innovation in how players shop for and play lotteries.
This singular app offers the following services:
Second-chance promotions
Interactive games
Loyalty
Rewards
iLottery
You can purchase your Lotto tickets in the app. The platform supports debit card payments and can direct you to cash payments.

Games
Lottery might be where Scientific Games and Lotto New Zealand meet, but that is not the company's only expertise. It offers integrated products for casino platforms.
Let's begin with the most popular titles in the lobby. They include the following:
Draw Games:
Scientific Games replicates the intrigue of picking numbers and waiting for the random number generator's pick. It has several draw games that have become the mainstream of many lottery providers, including Lotto NZ. These titles include PowerBall, Mega Millions, and Lucky for Life.
Instant Scratch:
Oregon Lottery has dramatically benefited from the company's instant scratch games. Popular titles in the catalog include Rose Gold Riches and 5X the Cash. The technology partner, based in Georgia, has also supplied crossword puzzles to the Oregon Lottery.
Casino games:
These titles are available through NYX Gaming assets. The latter was acquired in 2018, making Scientific Games a powerhouse in iGaming. You can play Gorilla Go Wild, Batman, Xing Guardian, Medusa, Green Lantern, etc.
Players who prefer playing on smartphones will appreciate Scientific Games' digital game innovation. The company offers iLottery through its mobile apps and platforms. Popular titles in this category include:
Deal or No Deal
Cats, Hats, and Bats
Cash Buster
Betty Boop
Popular Scientific Games draw titles:
Let's see the popular Scientific Games titles you can play today:
Powerball:
Despite the steep odds of winning this game, it is still among the most popular lottery titles in the United States. Players pick five white balls between 1 and 62. Then, they add one red ball between 1 and 26.
This game can pay out millions of dollars in its jackpots. The prize will be shared among all the players who have the winning numbers.
Rose Gold Riches:
This is a scratch-it game with up to $50,000 in prize money. The top prize can be claimed twice but has 1 in 347,222 odds.
Mega Millions:
This game is available in 45 states in the US. It is similar to Powerball, but it selects five white balls between 1 and 70 and one red ball between 1 and 25. The game has millions of dollars in its jackpot.

Sports Betting
Scientific Games is the trusted partner for state-sponsored sports betting services in the United States, Canada, and Europe. Its platforms integrate quickly with lottery central gaming systems and digital sports betting sites. They also integrate with retail systems for those who want to play at land-based locations.
Real-time betting is available through self-service terminals. This future focus service allows players to place bets easily, receive printed bet slips, and verify their statuses. The terminals can provide an end-to-end sports betting solution or be part of a multi-channel sports service.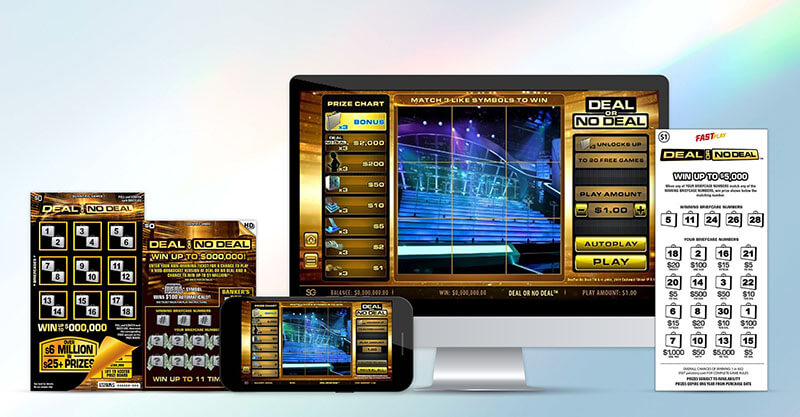 One of their popular games: Deal or No Deal (not to be confused with the live casino game from Evolution)

Pros of Scientific Games
The company is a significant partner for state-sponsored lotteries
Scientific Games casinos often offer bonuses that can be activated with or without a promo code.
The lottery has multi-million dollar prizes through the United States Lottery and Lotto NZ.
It is available in Canada and other European countries
The Nextgen App simplifies the purchase of lottery tickets.
It is the new primary provider for Lotto NZ

Scientific Games breakout Light & Wonder Inc.
A significant name rebranding occurred at Scientific Games in March 2022. The parent company, Scientific Games Corporation, changed its name to Light & Wonder Inc., aligning with its vision to accommodate players worldwide. This rebranding was completed in April 2022, launching a new phase for the company.
During this rebranding, Scientific Games became a property of Brookfield Business Partners L.P. Hence, it is no longer part of Light & Wonder, Inc.

Conclusion
Scientific Games is a long-standing company in the lottery industry. It is famous for its state-sponsored lotteries and physical, self-service sports betting terminals. The company is also a powerhouse in the casino industry, thanks to its NYX Gaming acquisition.
Today, Scientific Games is a significant player in Lotto NZ. You can also play its casino games on popular gaming platforms.
Frequently Asked Questions about Scientific games
What are Scientific Casino Games?
Scientific Casino Games, also known as SG Interactive, is a leading provider of casino gaming solutions. They offer a wide range of casino games and platforms for both online and land-based casinos.
Which types of casino games does Scientific Casino Games offer?
Scientific Casino Games provides a diverse portfolio of games, including slot machines, table games, and lottery solutions. Their games are known for their quality and innovation.
Are Scientific Casino Games available at online casinos?
Yes, many online casinos feature games from Scientific Casino Games in their gaming libraries. Players can enjoy these games from the comfort of their homes or on mobile devices.
Do Scientific Casino Games offer progressive jackpot slots?
Yes, Scientific Casino Games has a selection of progressive jackpot slots that give players a chance to win substantial prizes. These games often have exciting features and themes.
Is Scientific Casino Games known for fair play and security?
Yes, Scientific Casino Games places a strong emphasis on fair play and security. They use advanced technologies and undergo rigorous testing to ensure the integrity of their games.
Author: Amelia Smith
Last updated 21/11/2023 - Article published 21/11/2023