Play 'n Go
Scandinavia appears to have become a breeding ground for online gaming development with a number of the industry's top companies originating in that part of the world. The reasons for this are not entirely clear, although it may be related to the culture of supporting and encouraging technological innovation that exists in many Scandinavian countries.
Play N Go began in Sweden, in the mid 1990s, at a time when the internet revolution was just getting started. The company was set up by a group of freelancers who pooled their technological expertise to take advantage of the rapidly growing market for online casino games. In their two decades of operation, Play N Go have become one of the industry's most popular casino gaming companies, licensing their titles to sites all over the world.
Reading time: 4 minutes.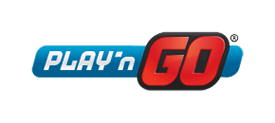 Choose a great NZ casino
The Play N Go Ethos
From the beginning, Play N Go set out to establish themselves as a provider of great gaming entertainment. Their focus on game play and on matching their software to the preferences of casino gamers has helped them to carve out a unique position. Their technically reliable and entertaining titles have proven consistently popular with New Zealand online gamers.
A common theme in Play N Go slots titles is the pleasing presentation. All of their games combine bright colours and dynamic themes and while some developers tend to produce a large number of titles that can appear similar, all of Play N Go's games have a distinct identity. They also feature action-packed play, and a wide range of bonuses and jackpots, to meet the demand of the modern online casino gamer for variety and novelty.
Another important aspect of the Play N Go brand is that all of their casino games are available as instant-play, so there is no download required before you can enjoy the game. The majority of their titles are also available in over thirty languages, making it possible for players all over the world to experience their favourite games.
Top Play N Go Games

While they may not be able to boast a library of titles as large as operators such as NetEnt or Microgaming, Play N Go does have an impressive roster of games, with its slots titles to the fore. New Zealand casino gamers will be familiar with its most popular titles that include Seven Sins, Aztec Princess, Book of the Dead, Viking Runecraft and Fire Joker.
Many of the most successful Play N Go games take the player on an adventure. For example, in the Aztec Warrior game, the Aztec theme is expanded to create a playing experience not too different from what you would expect with a traditional console or PC game, but with the added advantage of prize-winning opportunities, including bonus rounds and free spins.
And while Play N Go are undoubtedly best known for their slots expertise, they also have plenty to offer for fans of table games. Fans of live dealer casino games unfortunately won't be able to find any Play N Go titles in this category as the company has yet to make an impact on the live casino market, but they compensate for this by ensuring that the casino games they produce offer an original gaming experience.
Their traditional casino games, such as the popular Caribbean Stud Poker title, employ all of the game-play know-how that the company uses to create its slots titles and provide a fun, themed take on classic casino play. And their innovative bespoke casino games often employ entertaining themes to bring new life to the genre. Titles such as Bohemia Joker, Monster Smash and Oily Business are bright, colourful takes on classic casino gameplay.
Play N Go Mobile
Play N Go has also earned a reputation as one of the world's leading mobile casino game producers. One of the first developers to operate in this sector, they have created an impressive portfolio of mobile titles with a range of popular and entertaining features.Among their best mobile-focused slots titles are Moon Princess, Jade Magician, Wizard of Gems and Tower Quest, all of which are well known to New Zealand players.
Play N Go Jackpots
Play N Go may not be able to compete with Microgaming or NetEnt when it comes to their range of big jackpot titles, but they do have a reasonable selection of games that offer players the chance to land a life-changing sum. These include Jackpot Poker which can also be played on mobile devices, Dream Chance, Fruit Bonanza and Casino Stud Poker.
Play N Go Summary
Creating a distinct identity in the competitive modern gaming world is tough, but Play N Go have managed to do this thanks to their focus on entertainment and gameplay, along with the skilful incorporation of the very best in cutting edge graphics, animations and sound.
Their early recognition of the potential for mobile casino gaming has also enabled them to produce a range of popular mobile-tailored titles that have proven particularly successful with New Zealand online casino gamers. With new titles being added to their roster all the time and a growing base of loyal Play N Go fans, the company is set to go from strength to strength in the years ahead.