Taxes on Online Gambling
Each day, thousands of players from New Zealand engage in online gambling activities. Online casinos are not licensed or regulated in New Zealand. However, this does not mean players do not have options. There are some super casino sites that are operating on other countries that will accept these players. Here, one can play for real money and have an experience just as they would at their favorite land-based casino venue.
Despite the lack of New Zealand casino sites, players continue to play online. There are no laws that restrict NZ players from signing up at offshore casino sites. Many of the popular choices are sites that are licensed in the UK, offering secure access to some of the best games online.
One thing players may be concerned about when playing online is taxes. It is important to understand any and all tax laws in New Zealand before playing real money games at a casino site. Here, we provide you with all the information you need to enjoy a safe and rewarding experience while abiding by New Zealand gambling laws.
Reading time: 3 minutes.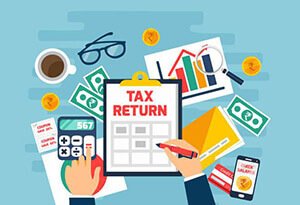 Current Tax Laws in NZ
No matter where players choose to gamble, they will need to be informed of current tax laws. These will apply to online and offline winnings that are earned. Some players are confused as to whether they are required to pay taxes on their winnings. We clear that up right here.
For those in New Zealand, there is some great news for gamblers. There are no taxes imposed on gambling winnings at all. Playing casino games is considered to be a hobby in the country and the authorities do not tax any amount that is won. This applies to all gambling activities, including online casino gambling, sports betting, and even online poker.
All gambling activities are grouped under the same law and are governed by the Gambling Act of 2003. As long as players are placing their wagers at a site that is located outside of New Zealand, there are no taxes that will be in place. According to the Income Tax Act 2007, no money earned from any form of online gambling is taxable.
Tax Exceptions
While most of your winnings from online casinos will not be taxed, there is one exception to the current law. Potential taxes may be incurred when playing online poker. If the majority of the amount won is a source of income, players may be required to report the income amount and pay taxes on what has been won. However, this is up to the player. Inland Revenue has no way to track winnings or access information regarding and gambling profits that are generated.
Online casinos and gambling sites that accept members from New Zealand are not required to report any payouts to any authority. This means that the New Zealand government is unaware of any amounts that are won by players. Since the country sees gambling as a pastime and a hobby, most players will never claim any payouts on their taxes.
Unless you are a professional poker player, you will not have to be concerned with any taxes imposed on any amount that is won online. This applies to all standard wins as well as jackpot wins. As long as you are not using your gambling winnings as a main source of income, you are not required by any law to report these winnings. New Zealand continues to look at online gambling as a hobby and will not tax any amount that is won while playing at any offshore gambling site.