Ascot
Roulette is one of the oldest casino games still being played today. You can find this game being featured at major land casinos worldwide and can also enjoy the game at online casino sites. In New Zealand, roulette is a popular choice for gamblers and with some great variations being supported online, there are many opportunities to play and win.
Experienced roulette players will often make use of betting systems and strategies when playing for real money. One of the oldest betting systems still being used today is the Ascot Strategy. This strategy can be used to enjoy land-based roulette games as well as those featured at top-rated casino sites that cater to New Zealand players.
Similar to the D'Alembert strategy, the Ascot is an outside bet strategy that is used on even money wagers. Even though these bets only pay even money, they have some of the best odds for winning, which makes the Ascot Strategy a leading choice when it comes to betting techniques and systems.
Reading time: 3 minutes.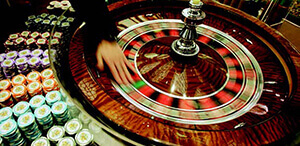 Choose a great NZ casino
Ascot Strategy Basics
When you are accessing NZ online casino roulette games, this strategy is a simple one to use. There are not too many details involved and it can be quickly picked up and mastered by new players. The strategy works by increasing winning bets by a single unit in a series of wagers. This series is determined before starting the game.
The betting series when using the Ascot Strategy will vary from 7 to 11 different numbers. Many professional players will opt to use odd numbers, but there is no rule when it comes to how many to choose.
A typical series consists of 7 numbers that include 2, 3, 5, 8, 13, 20, and 30. You will place your bet on the middle number, which in this case, is 8. This means the bet amount will be 8 units. If you win, the bet is increased to 13. Another win would boost the bet to 20 and would end with 30, the final number in the series.
After the highest number in the series is met, or if players lose and end up at eh lowest number, the sequence will start all over, beginning with one of the middle numbers again. There are no set numbers that must be used. You can use a simple series of 1 through 7, which will keep bets even lower, making this one of the safer betting systems, especially if playing on a restricted budget.
Benefits of Ascot Betting
One of the main advantages of using this betting system is having the opportunity to play many games with a small bankroll. Even though the system will not overcome the house edge of any roulette game, players will still enjoy a favorable position when placing even money bets.
With this betting system, you can adjust your numbers in a series to suit your budget and you can have a short or long series. Unlike other betting systems, there is much flexibility, which is why this has become s preferred option for new roulette players.
Ascot Drawbacks
Like many progressive betting systems, there are drawbacks to using the Ascot Strategy. It does have the ability to deplete a bankroll quicker if players fail to get a win. It is also not a proven system. It does not change the odds of winning or the random outcome of any game that is played.
The main flaw with this system is that getting consecutive wins or losses when betting higher mounts can eliminate the profit potential. Since losses require a reduction in bet amounts, the potential payouts are much lower, making it harder to recoup losses in the long run.