Neosurf
Neosurf is one of the most popular methods of payment for online users at the moment. It promises to remove a lot of the risk when it comes to making online payments. What exactly does it do, how does it remove risk and how do you pay with Neosurf? We have covered everything that you need to know when it comes to making payments with Neosurf.
Reading time: 4 minutes.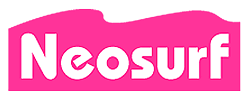 Choose a great NZ casino
What is Neosurf?
Neosurf is a way of paying for goods and services online. It works differently to e-wallets and other common online payments. What users have to do with Neosurf is purchase vouchers which can then be used to make payments. These vouchers operate in a similar way to prepaid credit and debit cards, as they allow customers to make the payment without having to connect to their bank account.
Neosurf cards are funded by entering a brick and mortar shop and purchasing the voucher. Neosurf has a number of outlets available around New Zealand and you can search for the right place for you to purchase your voucher.
There are a large number of different online retailers and service providers that accept Neosurf. However, it's still important to double check that it's accepted at the site you intend to use. If it isn't and you have a Neosurf voucher then you will have to find somewhere else to use it.
How does Neosurf Remove Risk?
The most obvious way that Neosurf removes risk is by not having to offer your bank details to online retailers. While online commerce is significantly safer than when it was first introduced, there is still the potential for issues to arise. This is especially the case if you're using a site that you're not fully sure about. Neosurf allows you to avoid linking your bank to any online activity.
In fact, Neosurf allows customers to use either cash or debit cards to fund a voucher. So when using cash there is zero interaction with your bank at all. This certainly adds a lot of value to the payment method. However, it is important to understand that if you decide to use your debit card to fund a Neosurf voucher then no information is stored on that voucher. It means that if the voucher does somehow become compromised then it's impossible for your banking information to be taken.
If the site that you are using isn't completely legitimate then obviously there is still some risk in place. This is the case even if you decide to use Neosurf as a payment method. What Neosurf does is make it so the only money that you lose is the money on your Neosurf voucher. So, even if someone does manage to hijack your use of the Neosurf voucher, you won't lose anything from your bank account and your personal details won't be compromised.
Neosurf also provides something extra for online casino users. As some banks don't like it when clients play at online casinos, especially if applying for a mortgage or loan, it can be difficult to find ways to play without the bank knowing. Neosurf makes it easy. Once you have bought your Neosurf voucher then there is no way for the bank to know how this voucher will be used. So, if you want to play at an online casino without incurring the wrath of your bank then a Neosurf voucher is one of the best ways to do so.
Just like any method of payment at any vendor it is impossible to completely remove risks. Neosurf is able to remove a large amount which is what makes it so impressive.
How to Pay with Neosurf
Making your payment with Neosurf is actually quite a simple process. First, you will need to fund a voucher. In order to do this you just need to visit a vendor that offers Neosurf vouchers. Once inside you can choose how much you want to fund on the voucher, pay the amount to the retailer and then you will have your voucher in your hands.
A receipt and voucher code are given to you once you have bought the Neosurf voucher. These are vital when it comes to cashing in your voucher as they contain the information needed to activate the funds.
Once you have your voucher then you will need to visit the website where you intend to use it. Just enter the payment area and select Neosurf as a payment method. This will then prompt you to enter the code on your Neosurf voucher. As long as the code is legitimate then the payment will be made.
It's an extremely simple process and best of all it doesn't contain any link to your bank account at all. It means that you can easily use any site that you like without any worries about your personal information or bank details being available. It's fast, simple and secure. Everything that you could ever want from a payment method.