menu
Close casino account
Online casinos catering to New Zealand players' needs are rewarding and enjoyable. However, after playing at some sites, you may wish to end your membership and close your online casino account. The account closure process mainly depends on the casino's terms and conditions.
We recommend reading the casino's terms of service before taking steps towards closing your online casino account. Fortunately, casinos are obligated (via responsible gambling) to heed your request for account closure. The most essential requirement is not to breach any terms or conditions.
Online casino sites reserve the right to refuse or process requests for account closures. They can terminate your casino account without your consent if they discover illegal activity. This guide will explore the regular account closure process and common reasons for unsolicited account closures.
Estimated reading time: 9 minutes.
Table of contents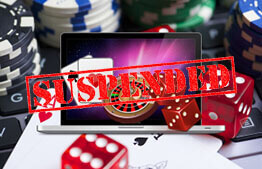 What is Account Closure?
Playing real-money games at gambling sites requires a funded online casino account. When registering, you'll provide personal details, including your date of birth, residential address, passports, IDs, utility bills, and banking information. Online casinos keep this data in trust and maintain complete privacy, except in cases of promotions and lawful inquiries.
Closing your casino account involves deleting your details from the online casino site. You will no longer be recognized as a registered player on this platform. Accessing real-money games will require a new account.
When you close your casino account, you lose all rights and privileges awarded to registered players. These include:
Qualification for online casino bonuses
Participation in tournaments
Access to winnings before account closure
Exclusive rewards, like anniversary gifts
Account closure is simple, but the approach might vary on different casino sites. Regulated and licensed online casino sites have straightforward processes for account closure. Conversely, unlicensed platforms can delay the request for fraudulent reasons.
Types of Account Closure
Some accounts can be temporarily closed with a fixed date to reopen. Conversely, some accounts can be permanently closed. With that in mind, here are the types of account closures:
Temporary Closure
A temporary account closure involves restricting your access for a predetermined time. You cannot access the website or play games using the mobile app until the account is reopened.
Gambling sites reserve the right to implement a temporary account closure on any account. The common reasons to close the account include the following:
You did not submit the requested information for verification
You broke the rules
Online upgrades to the software
You can also initiate a temporary account closure. This approach is recommended when you notice gambling problems. Also, the customer support team might reach out if they fear the gambling problems are getting out of control.
With temporary account closure, there is always the option to reopen the casino account at a future date. The reopening can be automatic or upon your request.
Casino accounts under temporary account closure do not lose winnings or deposited funds. You will be set to gamble online once the casino account reopens.
While temporary account closures can reopen in most cases, casinos can keep them permanently closed. You can't log into the site or resume playing with your deposited money. This often occurs after a specified grace period.
Permanent Account Closure
A request to permanently close your account allows the casino to delete your details permanently. You can't reopen or log into the account once the request is confirmed or the process is complete.
Some gambling sites will allow you to cancel the request within a few days. If no cancellation request is received, they will permanently close the account.
Like a temporary account closure, you and the casino can initiate a permanent one. The latter often occurs when there is evidence of fraudulent activity or money laundering on the casino account. However, the account will be at risk of the following:
All remaining funds are lost
Account details are blacklisted, and future entry is denied on other gambling sites.
You can't withdraw money once a temporary or permanent account closure has begun. Also, you'll need a new account to resume playing games on the gambling site.

Voluntary Account Closure
If you find that a site no longer meets your needs, you have the ability to close the account. This can be done at most sites by contacting the customer support team.
The best NZ casinos will offer 24-hour customer support through email, phone, and live chat. Hence, you have many ways to make contact and close the account.
Voluntary account closures will allow you to withdraw any remaining funds from the account. However, you will lose bonus money if there is any remaining.
When you choose to close an account, you also have the ability to reopen that account at a later date (if you didn't exclude yourself because of gambling problems). At some online casinos, reopening an account will require you to contact the support team again. Other sites will allow you to complete the registration and verification process again.
Step-by-Step Guide on How to Close Your Casino Account
Here are the steps to close your casino account:
Log into the gambling site
Contact the customer support team through live chat or email
State your intention to close the casino account
Confirm and provide all the requested data
Confirm the account closure request
Some gambling sites may ask for reasons. That is entirely voluntary information. Once confirmed, the gambling site will terminate your access and delete your data.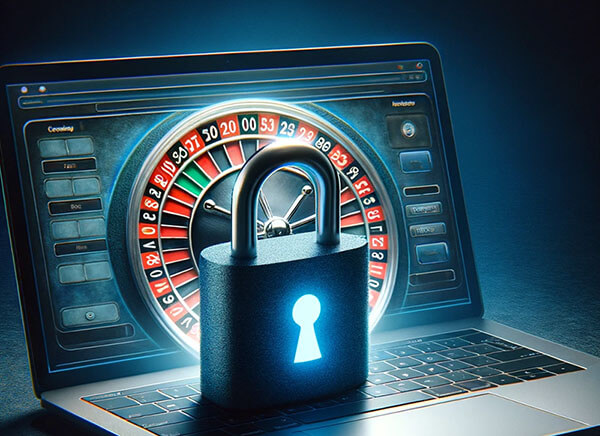 Picture of a closed casino account
Termination by the Casino
When you open an account with any New Zealand online casino, you agree to adhere to all terms that are in place. The terms and conditions state the rules of the casino and will provide details on account management and bonus redemption.
All members are required to follow set rules at all times. Any breach of any term at the casino may result in immediate termination by the site.
Online casinos will state the terms for account closure clearly, and you should note them when you sign up. Sites have the right to cancel an account at any time. In most cases, this is due to one of the following reasons:
The player has engaged in illegal activities or is cheating or abusing bonuses
Players have multiple accounts at the same site
Wrongful use of the site or any contents of the site
Underage players will immediately be terminated
Incorrect or false information has been provided when registering
Multiple accounts within the same household may be terminated
There are many other reasons why a casino can close your account, so you should always read the complete terms and conditions. Your account will not be terminated if you follow the rules and adhere to casino policies.
One thing to be aware of is that if the casino chooses to close your account, you may not be notified. Not every site is required to contact the player before termination. When an account is terminated this way, all funds will be lost and cannot be reclaimed.
If a breach of terms was the primary reason for the closed account, you may be unable to open another account. In most cases, your details will be blacklisted on the gambling platform.
Some sites allow you to reopen the closed account if the breach is untrue. However, that is at the casino's discretion, as it may not be obligated to open the closed casino account.
When the Casino Closes Down
Some casinos may be on the verge of shutting down their businesses or websites. They will inform you to withdraw all remaining cash and close your account before the termination date. The information often comes months ahead of the deadline.
You will lose access to your deposits if the website shuts down before you close your account. Hence, keep your support lines (email and telephone) active. A support agent will contact you and remind you to close your account.

Alternatives to Closing Your Casino Account
There will be times when there is a complete loss of interest in playing games. On the other hand, you might notice subtle gambling disorders that make you play compulsively. Instead of opting for a closed account, casinos provide other options.
These alternatives align with the responsible gambling tools offered as you play games. They include the following:
Self-exclusion: This option is similar to a temporary account closure. However, gaming platforms allow permanent self-exclusion. During this period, you will lose all access to gambling online.
Cool-off period: The cool-off option restricts your access for a specified period. The casino will not delete your details, and your deposits will remain intact. To some, it is synonymous with taking a break from gambling online.
Time out: This option is similar to the cool-off period. However, it is often shorter in duration. During the time-out, you cannot play games or conduct any gaming activity.
You often don't need a support agent to activate these alternatives. They are available in the casino's responsible gambling tools.
We recommend self-exclusion for players with a gambling problem or who are having trouble managing their accounts. Instead of leaving the casino altogether, you can take this time to get things in order. You can remove the suspension by contacting the support team if you wish to resume playing sooner.

Conclusion
Account closures may be necessary when experiencing problem gambling or when you want to move to another platform. You can request a temporary or permanent closure. For the latter, the casino will delete your data and revoke your login details.
We recommend using other options (responsible gaming tools) instead of permanently closing your account. That should be your last resort only in the event of disorders.
Activate the tools immediately after registration. They will help you stay in control when gambling online.

Frequently asked questions about casino account closure
Can a casino close down my account?
The terms and conditions determine when an operator can close a casino account. Once you breach the site's terms, you may end up with a closed account without your approval.
What should I do if a casino closes down my account?
Contact customer support to find out why your account was closed—tender evidence to refute the allegations.
How can I reactivate my account after self-exclusion?
Contact customer support and state your intention to reopen your account. You can log in after the specified period if you take a break.
Author: Amelia Smith
Last updated 25/11/2023 - Article published 15/08/2020