menu
Get set to win with The Race Megaways!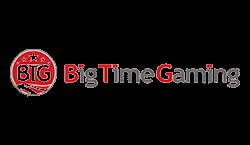 Courtesy of the respectable software provider, Big Time Gaming, you can now play the newly released slot, The Race Megaways, which certainly has been developed in an innovative style.
Built on a six-reel grid, players may see some similarity with 'Who Wants To Be A Millionaire' - a game that Big Time Gaming is more than familiar with. As a result, it means that the layout, highly regarded industry functionality and of course, gameplay are tried and tested - something that Big Time Gaming is well aware of and, which, as such, was more than factored in, when creating this game for you, the player, in order to create a slot experience that more than exceeds expectations.
Despite this though, caution has to be applied, when factoring in the particular high volatility levels that the slot has, though there is still a modest RTP (Return-to-Player) rating of 96.27 per cent. This is still a respectable RTP, as far as the industry goes, however, patience must be applied when playing, so please make sure that you have an adequate limit to expect potentially substantial returns and even then, there are, of course, no guarantees.
Should you feel that things are not going your way, then it might be time to take a breather and come back another day. It is important to recognise this and not chase your losses because this can lead to becoming even more disadvantageous over time and cause problems.
How can you win The Race?!
Interestingly, there are 117,649 different ways to win when playing the The Race Megaways, many of which take into account numerous elements.
With a minimum stake of 0.20 per spin, up to a maximum of 20.00, this is effectively industry-standard and, as a result, there is plenty of scope to really maximise your potential winnings. While there are of course, lower minimum stake amounts in the online slot industry, it is important to think about how many times you may wish to stake and bear in mind that it is almost impossible to win the jackpot on just one spin. While this can (and has) happened in the industry, this is extremely rare. So, set a limit!
The main objective that you want to concentrate on, is matching symbols to the left-hand side of the grid panel in order to trigger a reward. These can range in value between 0.5 and 0.9 times your initial stake if these are for low-paying symbols such as a '9' or an 'A'.
Meanwhile, the high-paying symbols, which include four of the gemstones (when you match six), you can get between one and 12.5 times your initial bet as a reward. One of the key features in The Race Megaways is the Wild symbol, which can substitute for any of the symbols that appear in the game.
Wilds can also duplicate, which means that you can earn a multiplier of up to five times, though it is worth noting that these do not occur on reels one or six. Wilds can be a very effective way to enable a substantial win and, although it sounds easy for these to appear, the chances are quite rare, so the best thing to do is to enjoy the slot for what it is and treat these as a bonus if they appear, with no expectations!
One of the most interesting features is that when players win 100 times their stake, there is the option to buy into the Heart Bonus round for 100 times the bet to significantly boost the chance of winning big.
What do we think of The Race?
It really is an interesting concept from Big Time Gaming, and there is a lot to like about the format, especially the bonus round buy-in option. Visually nice on the eye, with a blue background and easy to understand, caution should be applied when taking into account the considerably high volatility level!
If you are uncertain about how you should proceed, the best thing to do is to have a few goes on the demo mode, until you feel comfortable and then deposit - but only an amount that you feel comfortable with!
Author: Amelia Smith
This news article was published on 04-06-2023