menu
Red Tiger's Cake & Ice Cream Slot a Tasty Pick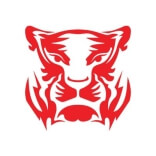 Do you like to "have your cake and eat it?", well, good news - now you can have a side with it as well. Red Tiger brings you the exhilarating 'Cake & Ice Cream' slot game, fresh off its production line, and if you have a sweet tooth, this will certainly salivate your taste sensations.
This five-reel, three-row slot, which has 20 different ways to win, will have you on the edge of your seat from the first second as it ensnares all of your senses and reinvigorates past cravings.
With a minimum stake of just 0.10 up to 40.00, this is certainly one way to showcase its versatility across the mechanical fields that are so well ingrained in the make-up of this enticing slot game.
Great for beginners
Red Tiger has worked wonders to produce a slot that has the capability of appealing to the masses - particularly those who are new to the industry. An RTP (Return-to-Player) rating of 95.72 per cent, plus a highly attractive assortment of symbols, helps to provide you with a fantastic visual extravaganza.
There is a lot to like about this slot right from the start, with its striking graphics, friendly user interface and easy-to-follow gameplay. Attractive aesthetics also play their part, especially from the beginning, where you can expect a very easy-on-the-eye experience, with visuals of sweet treats perhaps taking you back to memories of childhood.
When you land at least six of the cake and ice cream combinations, you will automatically earn yourself an instant win, while you can win anywhere up to a staggering 2,500 times your initial stake.
Hitting five of a kind will guarantee you a payout of 2-3.5 times your initial stake, and because there are no wild symbols, it means that the rest of the thrills get sparked by scatter symbols.
Red Tiger does itself justice
While it would be easy to accuse the software provider of leaning towards an easy option with the development of this slot game, there can be no denying that it has done itself justice.
Merely by sticking to its principles of keeping things simple and understanding a target market, there is definitely a market for this, regardless of whether you are new to playing or consider yourself to be a seasoned professional.
As well as this, the win possibilities are generous, given the RTP and what else is available in the marketplace right now. Whether or not you like the aesthetics, this could well be worth a shot!
Author: Amelia Smith
This news article was published on 06-12-2022