menu
Jetbull to bring an end to Online Casino and Sportsbook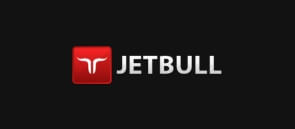 Online casino and sportsbook brand, Jetbull, has announced that it will cease trading at the end of December and will stop taking deposits from its customers.
The operator, which launched its operations in 2010 on the EveryMatrix white label platform, subsequently became available to customers in a number of European markets.
However, in 2019, the UK Gambling Commission repealed its license to operate in the territory, at the time, considered to be the largest online gambling market in the industry. The brand was then consequently sold to Malta-based firm AMGO iGaming.
What are the implications of such a decision?
While it is nothing new for online gambling brands to cease operations, this is becoming rarer, with most being the subject of an acquisition or merger to then combine their offerings or take the best bits from each to create another brand.
AMGO iGaming, currently has six brands under its umbrella, including Jetbull, though, with the closure of this site, it will mean that only one of their entities has a sportsbook; Dragonara.
It could lead to the company launching another brand over time, that has multiple features, including an online casino and sportsbook, however, nothing has yet been confirmed.
Now, more than ever before, there are hundreds, if not thousands of iGaming brands available for customers in multiple markets. In addition, the last few years has seen the opening up new markets, following regulation in a number of countries. Of course, the US is emerging as one of the biggest in the world, while LATAM (Latin America) countries have demonstrated serious potential to mount a challenge recently.
As a result, it has led to the creation and launch of many different brands to satisfy such potential customer bases, all of which have their own USPs to appeal to a wider range of online gambling enthusiasts.
Could more industry closures follow?
It could be argued that more online gambling brands follow suit if it is deemed that they have not moved forward with the industry enough and too much work is needed to bring them up to scratch. In some cases, it can be easier to just start again with a new brand.
The speed at which the iGaming industry is moving forward and being developed means that we could see much better brands being established over the next couple of years in new markets, which could subsequently mount major challenges to the biggest names in the industry.
While there is no shortage of funding in the industry, given the potential, getting it right has never been more important, especially with so much choice available to an ever-growing worldwide potential customer base.
For AMGO iGaming, it will certainly be interesting as to what direction it now goes in and, indeed, whether it makes the decision to close any of its other sites.
There is no doubt that the ordered withdrawal from the UK market was a considerable blow to the brand, especially from a revenue perspective. Making sure that its brands adhere to market regulations is key for the company, and this is something that it needs to take into consideration moving forward.
Author: Amelia Smith
This news article was published on 16-12-2022