menu
DraftKings to open multi-purpose venue in Michigan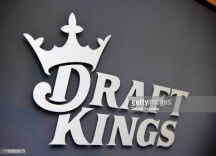 It is understood US online gambling operator DraftKings will open a grand sports venue in the thriving betting state of Michigan.
Via his LinkedIn profile, CEO Jason Robins revealed that plans had already been put in place to start work and that it will serve fundamentally as a sports bar with multiple screens and restaurants, as well as the ability to place bets before and during events.
As a result, this could well help to put the brand significantly on the map and would almost be one of a kind. Based in Troy, this will help to captivate a keen market even further, with much of it already being avid sports bettors.
DraftKings to gain an edge on its competition?
It could turn out that this move may well be a masterstroke from DraftKings, which has posted encouraging results over the last 12 months to come back and challenge its closest competition.
Diversification such as this could be a major feather in its cap as it looks to differentiate itself from the likes of FanDuel, which it has challenged across many verticals in the state of Michigan, to a positive effect.
As a result, should this be met with success, we could well see many of these venues across the US from DraftKings or even via a franchise model. The ability for fans to place bets during games is also a major benefit, though this opens up many more possibilities.
It also could well lead to unique customer acquisition offers, whereby new players get access to exclusive promotions when they sign up to the site or app at a venue, which can drive retention further while also increasing food and beverage sales.
Big branding potential for the operator
Such an initiative for DraftKings would see the firm be able to significantly increase its foothold in the US online gambling industry and claw back market share from Flutter Entertainment-owned FanDuel, which seemingly dominates in most states.
Multiple venues in key states would substantially help to raise the company's profile as an entity that is keen to make sure its customers have a more-rounded experience in a similar way to the traditional brick-and-mortar casinos - many of which now have an online presence.
Although it is still early days as far as this new venture goes, there is no doubt that it has a lot of potential to make a key impact. Much is left to think about, especially if it is aiming to deliver a best-in-class experience to its target market and everything will need to be on point.
The right hiring strategy, top-class training for staff, well-designed venues to maximise comfort and an astute operations team are just some of the components that will have to be in place in its initial venue before it can think about wider, possible expansion plans.
Enhancing the company's reputation in this way could also help to drive acquisition via its site across the board in the numerous states that it already operates in, and, as a result, there is certainly cause for optimism.
Author: Amelia Smith
This news article was published on 28-12-2022