menu
RushBet Online Casino and Sportsbook Launched in Mexico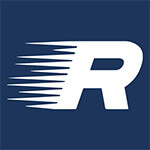 Via a partnership with native media firm Grupo Multimedios, Rush Street Interactive (RSI) has launched RushBet for the Mexican market.
It is a 25-year agreement, meaning that RSI is going to operate the online casino and sportsbook throughout the country with an online gambling licence courtesy of a company belonging to Grupo Multimedios.
Under the terms of the new partnership, it also means that RSI will be able to use Grupo Multimedios' vast network to build and create promotional campaigns.
While this is still only version one of the website and accompanying app, customers in Mexico aged 18 and over can still access well in excess of 300 titles.
In addition, a wide range of sports betting markets and events, including all of the top US sports, plus global soccer leagues, including Mexico.
Considerable pedigree for RSI in LATAM
There is a certain confidence that this will be a successful venture for RSI. This isn't its first foray into the ever-expanding LATAM market. Interestingly, they were the first US gambling company to go live in Colombia in 2018, which means that when it comes to breaking into unchartered territory and succeeding, they certainly know what they are doing.
It appears, this has become somewhat of a trend for RSI. Indeed, the company is also the first US operator to launch in Mexico. This market seems prime for expansion and is believed to have a lot of potential.
Boasting a population of more than 130 million people, this is a major opportunity, and with RushBet having entered the market early, they can gain major traction.
This is especially the case, considering the level of access they have to Grupo Multimedios' content distribution channels. In addition to this, there is the expertise that the media company has when it comes to building campaigns, plus access to the right audiences.
RSI to become an authority in LATAM market?
While all of the talk recently has been about the potential size of the US market, LATAM has effectively crept under the radar. However when you factor in all of Central and South America, that makes up some impressive figures.
Colombia has been riding the wave for a few years and is gradually starting to pick up. Argentina, now with the passing of regulation in Buenos Aires is on the rise. Mexico is gearing up for an influx of interest, while Brazil is anticipated to be one of the largest markets on the continent once legislation is passed.
RSI is at the forefront of at least a couple of these markets, though it certainly has the potential to dominate over the next few years.
Of course, this is still not the firm's native market and it will no doubt be focused on the US and competing with the likes of FanDuel, DraftKings and BetMGM, though they could certainly be a force to reckoned with in LATAM, which could be their USP.
Author: Amelia Smith
This news article was published on 21-07-2022