Livespins increases US presence with WynnBet addition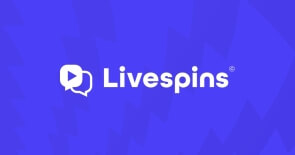 The live streaming software provider for the online gambling industry, Livespins has made a considerable splash, after securing a key, strategic partnership deal with US heavyweight company, WynnBet.
This alliance with Wynn Resorts' online casino division means that Livespins can help its new partner to stand out in what is swiftly becoming one of the biggest and most lucrative online gambling markets in the world.
Having first launched in New Jersey in 2020, WynnBet has gone from strength to strength, thanks to a great brand presence from its parent company, in addition to clever marketing and also solid products, backed up by insightful market research.
Adding an asset of the calibre of Livespins to its portfolio will mean that its existing customers can enjoy an altogether different slot experience focusing more on interactivity as the industry starts to gradually veer towards gamification.
Since having a big impact in New Jersey, WynnBet has gone on to launch in a number of states across the US, including Arizona, Colorado, Michigan, Tennessee, Indiana, Virginia and New York.
Its already well-established parent company has helped the digital brand to secure partnership deals with a number of major sports franchises across the country in a series of key states. These include with Memphis Grizzlies, Detroit Pistons, Indianapolis Colts, New York Jets, and the Detroit Lions, in addition to numerous others.
As such, the brand presence and familiarity have been greatly increased - something that can only be good news for Livespins, with WynnBet providing an already well-established platform for it to showcase its products.
What does this mean for Livespins?
Such a partnership will help to provide the slot developer with further credibility in the market and as a result, this could well lead to them onboarding other leading operators that have proven to be magnets in the US.
Currently, there is perhaps a gap in the market - especially in the US for the kind of products that Livespins have and this new dynamic is something that can provide customers with a fresh take on online gambling.
Livespins allows customers to watch live streams of other players' slot experience, in addition to making wagers on their progress - something that is almost revolutionizing the online gambling industry.
Customers can also interact with each other, in a truly authentic gamification style that may perhaps just prove conducive to the US market, where gambling preferences may vary compared to the UK and European markets.
Should this prove to be a success with WynnBet, there is a strong chance that other operators could follow - keen to make sure that they do not get left behind in terms of the progress that it makes.
Certainly, it is a case of 'watch this space' for Livespins and WynnBet, however, there is every chance that it can lead to a really successful synergy between the two entities.
Written for onlinecasinosrealmoney.co.nz by Adiela de Bruyn on 29-06-2022