menu
Bet365 writes off £120 million of debt to Stoke City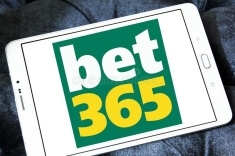 UK-based online gambling giant, Bet365 has sensationally written off £120 million worth of debt that football club Stoke City owes them.
However, for those unfamiliar with the history or the connection, the gambling firm is based in Stoke and has close connections with the football club.
The owner of Bet365, Denise Coates, is the daughter of Stoke City football club owner, Peter Coates, who gave Coates jnr her start in business by putting his betting shops up as leverage for a £15 million loan from the Royal Bank of Scotland (RBS).
Since the gambling giant started in 2002, it has gone from strength to strength, becoming the city's biggest employer, while also agreeing to a sponsorship deal with the football club in 2008.
Largest online gambling firm in the UK?
Having completely revolutionised the online sports betting scene in the UK, by introducing live betting, Bet365 also has a reputable online casino, that offers multiple games, in addition to some of the most popular slots.
Now with offices in Gibraltar plus other locations around Europe, Bet365 is not only, arguably the leading online gambling firm in the UK, but also an industry powerhouse, up there with multi-brand companies such as Entain and 888 Holdings.
With a very healthy balance sheet year-on-year, writing off what for many is a considerably large amount perhaps comes as a surprise though, for the gambling firm, it is a drop in the ocean. However, of the £120 million, £40 million of this has been converted into share equity.
The football club has not perhaps been performing as it would have liked over the last few seasons, in the bottom half of the second tier in England this season. Bet365, on the other hand, continue to break records for sign up figures and revenue.
It is perhaps, the largest privately owned, single brand online gambling company in the UK, with only Lancashire-based Betfred perhaps being the only firm that can compete.
Bet365 set for interesting 12 months
Certainly, it is going to be a very intriguing year for the operator, having recently gone live in a number of new markets, including the Netherlands and Argentina, while it faces a challenge to establish itself in the US, having been fighting an uphill battle since 2018 when it went live in New Jersey.
The brand also keeps on growing, with hundreds of new jobs recently being created following expansion into new markets to cater for the expected demand. No doubt, the interest repayments alone on the £120 million owed to it, would have gone a long way to covering the salaries of new hires.
Author: Amelia Smith
This news article was published on 22-04-2022