Belgium online casino 711 gains Dutch license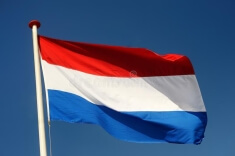 Belgium iGaming brand, 711 Casino has been granted a Dutch license by gambling regulator Kansspelautoriteit (KSS), following a flurry of firms receiving approval over the last six months.
Initially, when the KSS regulated the Dutch online gambling industry for an October launch, introducing new legislation that companies had to adhere to, in addition to a checklist of things that they needed to have in place, only 10 licenses were awarded, out of over 20 applications.
Since then, more have been granted, with the Dutch market appearing to want more choice in terms of the number of online casinos that are available to them. Now the 18th license that has been awarded, following the recent approval of Betca and Novomedia Gaming, the Belgian firm may already be familiar to a number of residents in the country, due to the proximity of the two nations.
The Netherlands attracting multiple European brands
Since becoming regulated, the Dutch market has become somewhat of a magnet for European online casinos, with licenses granted to Play North of Estonia, Betent of Italy, LiveScore Malta and Bet365 and Tombola in the UK.
Indeed, 711 is actually the second Belgian operator to receive a license in the market, following the approval of Bingoal. Interestingly, since the market became regulated, in excess of 10,000 people have banned themselves from online gambling sites, via the compulsory self-exclusion schemes that companies are obligated to offer customers.
The KSA has become focused on clamping down on responsible gambling, making sure that operators have relevant policies in place to protect players, in addition to ensuring companies are complying with the advertising laws that have since been implemented.
As a result, operators are finding that they have to adhere to the strict laws that are in place, knowing that any deviation from this can mean they are subject to heavy fines or even suspension of licenses.
What is unclear at the moment is which brand 711 chooses to operate under in the Netherlands, with this being part of the same online gambling group as Carousel, though a five-year license has been granted, which will run until March 2027.
How does the Netherlands rank compared to other European markets?
Recently, there has been a flurry of countries that have become regulated in Europe, with Greece, Poland and Bulgaria all legitimising online gambling and sports betting. It has in turn seen many of the industry's top operators receive licenses in these regions, with Eastern Europe proving particularly attractive to investors.
At first, there was a lot of expectation on the Dutch market, with many industry analysts predicting that this could be a major nation for online gambling. However, in the months since, the market has fallen substantially below initial expectations, with advertising legislation proving to be somewhat of a stumbling block for operators.
It will be interesting to see how 711 performs in the Netherlands, compared to Belgium and what its acquisition strategy will be when it comes to attracting new customers.
Written for onlinecasinosrealmoney.co.nz by Adiela de Bruyn on 13-04-2022