menu
Betway links up with Milwaukee Bucks for official partnership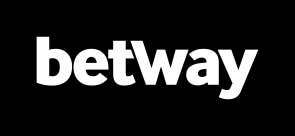 Super Group-owned online gambling firm Betway has further increased its presence in the ever-expanding US market by becoming the official partner of the Milwaukee Bucks NBA franchise.
A firm that is steadily growing in the US, Betway have a strong track record when it comes to the sports sponsorship model side of things and as a result, this latest partnership is a serious signal of intent.
The Bucks are known as one of the more prestigious NBA franchises and as such, a partnership with them will have a number of big advantages, especially as the firm looks to establish even more of an authority in what is likely to become the biggest online gambling market in the world.
What does this mean for Betway?
For the operator, there are a number of benefits from securing such a partnership with the Bucks. Very much in the mid-west belt of the US hailing from the state of Wisconsin, the NBA franchise has a sizeable fanbase and, as a result, there is no doubt that they will reap the benefits.
Under the terms of the deal, it means that Betway will receive in-arena branding throughout the Fiserv Forum, while even more of an advantage is the fact that all of the Bucks' digital assets will provide maximum exposure to the brand as well.
Bucks Chief Business Development & Strategy Officer Matt Pazaras intimated the significance of such a deal for the NBA franchise, indicating that the operator can bring a lot of commercial expertise, but also help to increase the awareness of the Bucks among its loyal customer base.
Meanwhile, Betway CEO Anthony Werkman outlined the strategic importance for the brand of partnering with the Bucks, paying tribute to the great season that the Bucks are currently having and that this can help substantially from a targeted customer acquisition standpoint within the US market.
Betway increasing US reach via franchise partnerships
For the last decade, the operator has established a successful marketing model through aligning and partnering itself with sports teams around the world - particularly football clubs across Europe.
It seems that this is the exact business model that they have adopted as a way of trying to increase both awareness and customer acquisition in the US as it looks to win a number of small victories in what is a very competitive market.
This partnership with the Bucks is already the firm's sixth NBA franchise partnership in addition to the Brooklyn Nets, Chicago Bulls, Cleveland Cavaliers, LA Clippers and Golden State Warriors.
In what is also a very clever move, each of the operator's NBA partnerships are spread relatively evenly across the country in a number of different states, from New York, California, Illinois, Ohio and now Wisconsin - do not be surprised to see more in the future.
Also, Betway recently agreed to a partnership deal with NHL ice hockey franchise, the New York Islanders - four-time winners of the prestigious Stanley Cup.
Author: Amelia Smith
This news article was published on 10-03-2022