menu
Design Works Gaming links with Golden Nugget for New Jersey market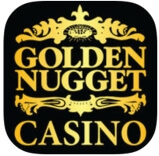 The online casino content provider, Design Works Gaming (DWG) has partnered with the prestigious US gambling operator Golden Nugget in order to provide its products to the online casino's New Jersey site.
It means that the supplier, which is based in Scottsdale, Arizona will be able to showcase its services to what is the biggest market in the US, which is reportedly worth over $1 million per month in revenue.
A coup for DWG
Being partnered with one of the most well-known online casinos in the US, in Golden Nugget, is somewhat of a major landmark for DWG, especially when considering both the potency and popularity of the New Jersey market.
Such a deal, certainly catapults the company into the centre of the universe, as far as the US online gambling industry is concerned and puts the software provider on the map, even potentially cementing the groundwork to attract future deals with even more prominent online casinos.
With more and more online operators joining the swiftly expanding US market over the last few months as an increasing number of states approve online gambling legislation, it could see overseas casinos look to partner with DWG, should their titles prove to be a success with players.
An array of innovative features available
Although it is considered somewhat boutique in the online gambling industry, DWG certainly has a number of cool attractions for customers, especially when it comes to unique gaming titles.
The company prides itself on being highly technologically advanced when it comes to forward-thinking development in the online gambling industry, with Arizona proving to be somewhat of a hotbed for talent, due to cheaper rental prices and a slower pace of living.
It has become a trend over the last couple of years, for software firms to establish themselves in the south of the country and as a result, they are on the radar of some of the most talented graduates from the likes of MIT and the University of California.
As a result, it has led to DWG being able to create software that can become market-leading over time which can be hugely beneficial for the wider industry.
Security especially is a big priority for online gamblers in the US and one thing that DWG does well is making sure that a player is well-protected when they are taking part in the games that they develop.
Author: Amelia Smith
This news article was published on 25-12-2021