Yggdrasil Gaming enters US market after sealing agreement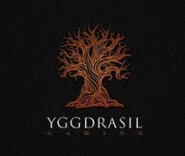 Online gambling software company, content provider and game studio, Yggdrasil Gaming has closed a deal to gain entry into the highly lucrative US online gambling market, in a move that will help to propel its business to the next stage in its ambitious growth plans.
Like all European-based online gambling businesses, it is a move that has only been made possible, because of a partnership with a US-based entity that revolves around a partnership and, as a result, it has seen them join forces with IGT (International Gaming Technology).
The terms of the partnership, indicate a multi-year licensing agreement that will see Yggdrasil supply IGT with their library of games and slots in a distribution deal that not only will serve the US but also Canada as well, where IGT have a substantial footprint.
Outlook positive for Yggdrasil
Over the last few years, Yggdrasil has gained a reputation as one of the most robust and agile software providers and content suppliers for the online gambling industry and its successful business model regularly sees them partner with larger software providers in the sector, as well as a host of operators.
They have gained a reputation for developing slots that are more of a futuristic nature in terms of technology, due to the software that they have inhouse, which substantially adds to their partners' credibility.
CEO of Yggdrasil, Frederik Elmqvist highlighted the importance of this latest deal, indicating that the North American market, in particular, represents an almost unlimited possibility for growth, especially with the number of states in the US that are passing legislation. He also paid tribute to IGT as a leading authority in the software niche, stating that this partnership can act as a springboard for the company's ever-increasing reputation as specialists in the niche that they operate in.
Meanwhile, Ernesto Drago, CEO of Digital and Betting at IGT, underlined the significant amount of value that partnering with a company with the reputation that Yggdrasil has and stated that this will only help them to add to their assets. He also referred to the artistic and innovative talent that Yggdrasil has at its disposal and how this can be crucial to their own growth plans.
More markets to follow for Yggdrasil?
The boutique software provider has been quietly going about its business over the last couple of years, using this to continue to create exciting, industry-leading games that highlight the innovation available to them, in order to position them to enter other markets.
Already, they are prominent in Europe and it is hoped that they can gradually begin to gain more of a foothold in newer markets around the globe, with South America and New Zealand in particular, a possibility.
Written for onlinecasinosrealmoney.co.nz by Adiela de Bruyn on 08-11-2021