menu
Betway joins forces with Miami Heat in strategic partnership deal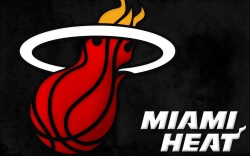 Over the last year, we have seen the US online gambling industry really take off, following more and more states approving legislation for sportsbooks and online casinos alike to offer their services to residents.
As a result, it has also seen European operators gain access to the US market, mainly via partnerships with US-based firms as joint-ventures, with these acting as a platform to then built out their brand.
The latest move has seen Betway, owned by Super Group and based in Malta gain entry into the US and they have since struck a deal with the popular Miami Heat basketball franchise in a bid to gain more exposure there.
Sports team partnerships ramping up
In the US, online gambling companies and sportsbooks striking deals with sports franchises has become almost the vogue and has been seen as a way to really increase brand awareness, but also to significantly increase customer acquisition in a new market.
The deal that Betway have with Miami Heat, will see them become the principal free-to-play betting partner of the basketball team and as a result, gain substantial exposure in their FTX Arena venue. It means that the Betway logo will be emblazoned around the arena on LED screens and also courtside.
Betway have started to establish somewhat of a reputation in the NBA and this is their eighth basketball partnership to date in the US, with them also linked up with Brooklyn Nets, the Chicago Bulls, the Cleveland Cavaliers, the Dallas Mavericks, the Golden State Warriors, the Los Angeles Clippers, and very recently, the Philadelphia 76ers.
Targeting basketball and in particular, the NBA has long been the strategy for Betway in the US as it seeks to break into the market, almost through the back door and attempt to establish itself as the principal sportsbook for US-based NBA fans.
Just the beginning for Betway?
Should this model prove to be effective, it could see the sportsbook then target other US sports partnerships such ice hockey (NHL), American football (NFL), baseball (MLB) and soccer (MLS).
Each of these sports has a significant following in the US and it is likely to be only a matter of time before Betway's European competitors start to move in and identify such opportunities.
However, Betway has been using this model very successfully for the last decade, concentrating its main marketing strategy on partnerships with sports clubs and sports events, including snooker and darts tournaments in the UK.
Author: Amelia Smith
This news article was published on 12-11-2021