Playtech set for $250 million boost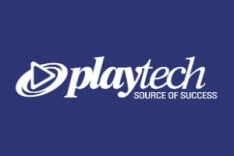 Online gaming software provider, Playtech is understood to have agreed to a deal with Gopher Investments for them to buy its financial services division; Finalto for $250 million, in what should provide the company with a healthy financial boost to the balance sheet.
While there was some speculation about the deal, as to whether this would be accepted, company chiefs and shareholders have seen fit to cash in on their asset as they seek to focus solely on iGaming.
This latest agreement will see them be able to continue to develop the technology arm of their business, with Playtech regarded as one of the best software firms in the B2B and B2C online gambling space.
It was a deal that received unanimous confirmation from all of those involved and this is expected to close fully in the first quarter of 2022.
Chief Executive Officer of Playtech, Mor Weizer indicated the relief that this deal had been agreed, stating that the transaction would allow them to simplify the company with an emphasis on growing the B2B and B2C gambling aspect of their business.
What could we see happen now?
Playtech has earned somewhat of a reputation over the last couple of years for acquisitions in the online gambling industry and the cash that is generated from this deal could well be used to fund others that are in line with its business philosophy.
One of the company's most prominent deals came in the form of the acquisition of rival software provider Quickspin in 2011 and this could be one angle that they look to pursue; essentially targeting more smaller software providers for its portfolio.
Playtech has seen in the last 12 months, competitor NetEnt bought out buy its Swedish compatriot, Evolution Gaming who have rebranded as Evolution in an attempt to build somewhat of a megabrand in the highly competitive online gambling software production vertical.
Company expansion a possibility
Playtech has always prided itself in hiring the best talent - even when the company first started, founder and then CEO Teddy Sagi set about sourcing the best mathematicians in Europe, armed with Israeli venture capital funding.
Now with an extra $250 million on their balance sheet, it could see them revert to their tried and tested strategy of hiring the best talent, which could mean a possible and significant expansion of the company.
Written for onlinecasinosrealmoney.co.nz by Adiela de Bruyn on 11-10-2021