Yggdrasil continues growth with Raptor launch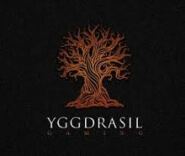 Yggdrasil continues growth with Raptor launch
For online software provider Yggdrasil Gaming, it has been a very encouraging few years, with the company growing significantly since it launched in 2013.
What it has achieved since then, has been nothing short of incredible, and in some ways, they have almost flipped the development industry on its head. When the company first launched, there was a clear philosophy with their strategy that was to create slots that offered customers something more revolutionary and different from what was out there already.
The company's latest release that looks particularly impressive is Raptor Doublemax and Yggdrasil Gaming has really flexed its creative muscles with this.
What can players expect from this new slot?
A 25 payline slot, players will find that they are launched into a world of dinosaurs and Jurassic features, with highly stunning graphics on show across a number of different platforms.
Bursting with bonus features that include wilds galore and cascading reels, it is clear that Yggdrasil really has put a lot of thought into this slot, which could easily turn out to be some of the company's greatest work.
Head of Product and Programs at Yggdrasil Gaming, Stuart McCarthy, was very positive about the slot and how it might perform, eluding to the fact that the slot can be a big success for Yggdrasil due to the amount of innovation and creativity that has gone into it.
Perhaps the most distinctive feature of the slot is the fantastic array of colours that are on show for customers and it is almost like being thrown into the slot itself when you consider the quality of the graphics.
Flurry of new releases
Over the last few weeks, Yggdrasil has been very strategic about its launch strategy and, as a result, has released a number of other slot games as well, as the industry begins to really ramp up across particular markets around the world.
Almost in response to pop culture and the draw of the TV show; The Vikings, it has responded by releasing Towering Pays For Valhalla, as what can only be described as a highly imaginative journey into this arguably 'mythical' cultural world of the Vikings.
This swiftly followed the African-themed safari slot Jambo Cash a couple of weeks previously which has been a hit with Yggdrasil fans and as a result, sparked a domino effect of interest in the game from operators around the world and their customers alike.
Written for onlinecasinosrealmoney.co.nz by Adiela de Bruyn on 21-09-2021