Unibet mobile launched in Iowa by Kindred Group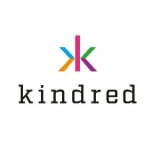 European online gambling firm, Unibet, which is owned by giant gambling organisation, Kindred Group, has launched in the state of Iowa as it prepares to ramp up its presence in the US.
Arguably one of the biggest online gambling corporations in the industry, Kindred Group have been strategically growing over the last few years and as is the case with the US online gambling industry, they almost mirror each other.
Over the last year, a number of states in the US have hastily pushed through online gambling legislation as a reaction to the COVID-19 pandemic, in an attempt to help generate lost revenue, by taxing the online gambling companies that then get approved licenses for the state.
Iowa was no different, with online gambling becoming legal in the state as of January 2021, which saw a flurry of customers signing up to available online casinos and this has only grown over the last few months.
For Kindred Group and certainly its Unibet brand, this represents a great opportunity to really push their presence within the state and it has the added benefit of being one of the most prestigious online gambling firms.
What does this move mean?
Following the availability of Unibet in Iowa, it becomes the state's 13th online gambling option for customers, which signifies how popular this has become with residents over the last year.
Before the legislation was approved, customers had to visit land-based casinos, if they wanted to place a bet online, however now, they have a lot more options available to them, not least because they can access the full suite of products on offer, from the comfort of their own surroundings.
Having launched in neighboring mid-west state, Indiana in August 2020, the mid-west has emerged as a priority for Kindred Group and Unibet arguably being their flagship brand has meant that there has been a lot of interest from customers.
Because the vast majority of other options in the state are mainly US-owned, the entry of a major European brand into Iowa, is not only great for the residents, due to arguably, an uplift in quality, but also expertise and recognition, especially via its mobile offering.
As a result, the anticipated increased traffic to Unibet from residents of Iowa is likely to represent a major earnings boost, due to the taxes that the brand will have to pay in return for being operational there.
Unibet a template for other Kindred brands?
What this could effectively prove for Kindred Group, is that their strategy works and, as a result, they will then have a blueprint to work from with their other businesses, should they wish to seek online gambling licenses for them in the US.
Currently, the group also has 32Red, who are essentially as big as Unibet, particularly in terms of the sponsorship deals that they have secured over the years. Mirroring what Unibet does in the US, if this turns out to be a success, could perfectly lay the foundations for the future.
Written for onlinecasinosrealmoney.co.nz by Adiela de Bruyn on 10-09-2021