menu
Evolution enters South African market with SunBet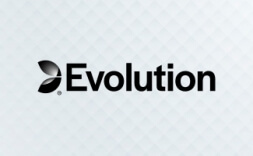 One of the most notable software providers in the online gambling market; Evolution (who were Evolution Gaming prior to their merger with NetEnt), has gone live in the South African market, having partnered with online casino brand SunBet.
The site will offer a wide range of products from the highly innovative software provider, particularly across live casino, with many of its most famous and easily recognisable games available.
This particular deal has been made possible, due to an agreement with UK-based software firm Bede Gaming.
How notable is this for SunBet?
A relatively young, yet growing brand in the online gambling industry, SunBet is owned by the Sun International Hotel and Casino group that has a major presence in South Africa.
Following this latest announcement, the general manager of the company, Nitesh Matai indicated how big a difference partnering with Evolution will make for SunBet, because the range and variety of options that their customers are going to have, can really help the brand to go to the next level.
Over the last few years, Evolution has become one of the most sought-after software providers in the online gaming world and many different operators have attempted to secure exclusivity rights with the company, such is the quality of their products.
It is with their unique products, based on gameshows where Evolution really shines, even though their table games and live casino games are some of the slickest in the industry. With the likes of Dreamcatcher Live, Deal or No Deal Live, and Monopoly Live available to their players, this will be able to act as a major catalyst when it comes to customer acquisition as well.
Customers will also be able to access in excess of 100,000 different live sports events, with the option of cash out being available, across a wide range of different markets.
What stage is the online gambling market at in South Africa?
Compared to the major markets around the world, such as New Zealand, UK and Europe, the South African market still has some work to do in the industry and this is why the partnership with Evolution is being seen as a major coup for SunBet.
It represents a significant step forward in terms of quality that can be offered to customers within South Africa, while the mobile expertise that Evolution brings as well only helps to add to the service offering.
SunBet hotel customers can also reap the benefits of being able to access the site online easily when they stay and experience all of the services and more that they can enjoy while at their land-based, hotel casinos.
What we could see following this deal, depending on how the market reacts to the move, is SunBet secure further deals with other European-based or even US-based software providers, in order to really help to differentiate their product and service offering for its players.
Time will tell, though certainly the next year is going to be interesting for SunBet and this may be a deal that benefits the long term growth of the brand.
Author: Amelia Smith
This news article was published on 06-09-2021