menu
Matrix iGaming and Every Matrix link up in online gambling deal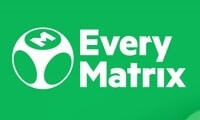 It has been revealed that the Chicago based online gambling software provider, Matrix iGaming has been welcomed by Every Matrix to its RGS solution.
Standing for 'Remote Gambling Server', the RGS capability that Matrix iGaming will be able to take advantage of, courtesy of Every Matrix, will see the software provider be able to substantially enhance its products.
Using its highly intuitive studio, it means that Matrix iGaming can create even better games and casino titles in addition to significantly enhancing the server capabilities.
For years, Matrix iGaming has consistently been providing the land-based casino market with hundreds of games and now, their recent foray into the online gambling market signifies a serious amount of potential to really expand their brand.
Why this is great for Every Matrix
To have a company of Matrix iGaming's expertise in partnership with them, Every Matrix can without a shadow of any doubt take their services to the next level. This really comes as great timing for the company, following the fact that Illinois, where Matrix iGaming is based has recently been granted permission to offer online gambling in the state.
As a result of this, a major surge in online gambling sites that are available in the state is expected, with Chicago representing a significant city for online gambling growth in the US, with this having a considerable amount of disposable income.
The relationship that Matrix iGaming also has with other vendors in the industry, means that this provides them with a solid platform for further success in a market that has virtually unlimited potential when considering the size.
CEO of Matrix iGaming, Frank Fatehali has been particularly vocal following this move, really talking up the possibilities that this represents for the company. He highlighted that in becoming a part of the RGS solution offered by Every Matrix, it represents an exciting step forward for the company, especially considering that they are aiming to become big players in the US online gambling market. He also paid tribute to the amazing team that the company has, especially when considering their history of creating many different genres of games that are filled with exciting features, with free spins and bonuses.
Opportunity to dominate?
It really does seem like a synergistic partnership between the two entities when you consider the strengths, which could well prove to be highly complementary. Because of this, it could well represent a great opportunity for them to dominate the Illinois market at least and get ahead of their competition.
With even more US states understood to be waiting on a decision for imminent online gambling legislative approval as well, it could mean that there is no limit to the two companies' plans.
It also could well mean that they increase their headcount, with more roles potentially opening up because of the extra new business that this may generate and as a result, could come as welcome news for a number of Chicago's residents.
Without a doubt, it definitely is an intriguing proposition and it will certainly be fascinating to see what happens next.
Author: Amelia Smith
This news article was published on 21-08-2021