NetBet lands Greece Gaming License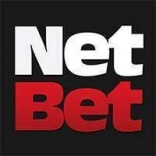 After weeks of waiting, online casino and sportsbook brands, NetBet have been granted a gaming license to operate in the Greek market, following the likes of European giant Betsson who secured one just last month.
The Greek online gambling industry has opened up somewhat in recent months and this has seen NetBet being quick to want to advantage of this. NetBet will effectively benefit from having a number of licenses for its services to the Greek market, which includes for poker, sports betting, and casino products.
Each of these is for an initial seven-year period, which means that NetBet has the opportunity to really establish itself as a major force in the Greek online gambling market.
As a result, the first couple of months are crucial for the company to try and secure a substantial portion of the market, which will see them go toe-to-toe with Betsson to attempt to get players.
With over 4,000 different titles with regards to iGaming products on its site, such as slots and casino games, NetEnt certainly has a lot to offer eager online casino enthusiasts and as a result, this can act as a great catalyst.
The approved licenses for NetBet in the Greek market, fall under the Hellenic Gaming Commission, and NetBet CEO, Gabriela Arnautu, was understandably upbeat about this latest development, indicating that this represents a great chance for the brand to establish itself in Greece for years to come.
Who are NetBet?
Perhaps surprisingly, the brand has been around since 2001, having been founded in Malta, which over the last two decades has firmly established itself as a prime territory in the online gambling industry, with the majority of all big brands being based there.
It has steadily grown over the last few years and especially over the last decade, has worked hard to make sure its mobile offering for European customers in particular rivals some of its competitors.
Perhaps one of their benefits as a brand for customers, is that it is known for having state-of-the-art responsible gambling tools, which is a subject over the last few years has been subject to much scrutiny.
Particularly when it comes to such aspects as fraud and 'know your customer' policies, NetBet has been one brand in the industry that has taken significant steps forward to make the site a substantially safe place for its customers.
In addition to this, the brand also boasts some of the most advanced and pioneering encryption technology as well, which means that customers can rest assured knowing their details are safe and secure, free from any kind of outside data breaches.
For Greek players, in particular, who are still relatively new to online gambling accessibility, this will come as a huge relief. A brand of NetBet's status and recognition will only help to enforce this.
Will more brands follow suit in the Greek market?
With the entry of both Betsson and now NetBet into the Greek market, this could provide somewhat of a litmus test for other brands that might be thinking of expanding their offering across Europe.
Already we have seen a number of others enter into untapped markets in the Baltic regions for example and many will be watching the situation in Greece with interest. For the likes of British brands like Betfred and Bet365, such a market might be a good opportunity to test the waters when it comes to the strategic expansion of their businesses and will be keeping a close eye on what happens.
Whether more brands will be looking to enter the Greek market in the near future remains to be seen and as a result, are likely to be watching to see how customers in Greece react to the entry of a brand with the reputation and credibility of NetBet.
Written for onlinecasinosrealmoney.co.nz by Adiela de Bruyn on 03-07-2021