Kindred Group completes Relax Gaming Acquisition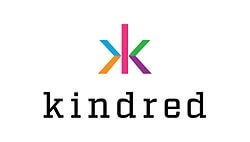 Following weeks of speculation, Online Gambling group, Kindred has completed the much-anticipated acquisition of Relax Gaming, with the Swedish-based organisation buying up the remainder of its shares in the third party aggregator.
Kindred will pay $95 million in this deal from a total of $350 million, which represents 66 percent of the shares. It would take Relax Gaming's valuation up to $380 million overall, following the completion of the takeover.
Details of the deal mean that should Relax Gaming hit certain performance indicators, then another $134 million could become payable during 2022 and 2023, which is likely to be financed through Kindred's credit facilities in addition to current cash. Under the terms of the agreement though, Relax Gaming, which is a major supplier of software to a number of Kindred Group brands, will remain as a separate entity.
CEO of Kindred Group, Henrik Tjarnstrom, was bullish about the latest deal, stating that this means a growing software business in the industry has been added to their existing portfolio, which will give them more control over their products across casino, poker, and bingo. He also emphasised the long-term potential with regards to differentiation in the industry.
Why is this such a crucial deal?
Taking the ownership of a business-to-business software provider in the industry under the Kindred Group brand will significantly help to strengthen the service offering of the Swedish iGaming giant.
Already, the group boasts some of the most recognised online gambling entities in the industry, including Unibet and 32Red, and adding a software provider of Relax Gaming's calibre will have a number of benefits.
While it is uncommon for online gambling operator companies to also own software providers, it is not unheard of with 888 Holdings having their own B2B division; Dragonfish which services all of their brands, in addition to others in the industry.
One of the benefits is a reduction in the cost of software development long term for the Kindred Group brands as well as any others that they bring under their umbrella. This means that everything technology-related, essentially stays in-house and as a result, it can make things considerably easier.
This is especially the case when it comes to efficiency. Having everything, essentially under one entity will mean that everyone is on the same page and communication will be a lot more swift. This cannot be underestimated in a company and often is one of the biggest benefits, especially when it comes to cost versus efficiency.
We have seen the brands under the 888 conglomerate reap the rewards from having their own technology division and as a result, the group have witnessed explosive growth over the last couple of years.
What next for Kindred Group?
While the operator group is by no means the biggest in the industry, they are heavily backed and very ambitious in terms of their growth plans. Their flagship brands, 32Red and Unibet are just two in a portfolio of 11, which also includes Maria Casino, which has a substantial reputation in Europe.
Kindred Group has followed a cautious, yet strategic expansion plan over the last few years, and as a result, they are well-positioned for future growth, with the acquisition of Relax Gaming, seen as a key catalyst to any future purchases. Also boasting a strong executive team, the future is certainly bright for the Swedish operator group.
Written for onlinecasinosrealmoney.co.nz by Adiela de Bruyn on 06-07-2021