Betsson gains Greek Gaming license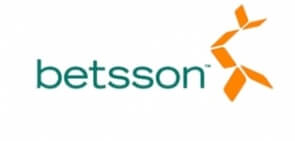 European online gambling group Betsson has added another country to their growing list of regions, with Greece becoming the latest to benefit from its wide range of products. The brand which is based in the online gambling epicentre of Malta originally launched in 1963 and is one of the European household names in the gambling industry.
When the online gambling industry first began, the brand was one of the first to establish itself in Europe, with a number of central European countries especially being the main beneficiaries.
Now they are a global brand and operate in a number of countries worldwide, having earned a glowing reputation for their online gambling, but also their sports betting products.
It can be revealed that Betsson will offer its entire range of products to the Greek market, which includes casino, live casino, sports betting, poker and also virtual sports (esports), the latter of which is starting to grow substantially in popularity.
Betsson actually received two of the new HGC licenses under Greek laws. One is for games of chance such as casino, slots, and poker, while another separate one is to offer sports betting, with both of these being available for seven years in principal.
How popular is online gambling with Greek players?
As with every time that an online gambling brand launches in a new country, they will have done an extensive amount of market research to make sure that it is worth the time, effort and investment.
However, there are actually a number of online gambling sites that are offered to Greek players, though these are accessed offshore - usually, companies that are based in Malta. Over the last few years, there has been a considerable rise in the Greek market, especially in verticals such as live casino.
One little known fact is that gambling has a long history in Greece, which dates back to the Ancient Greek Olympics where people could gamble on chariot racing, while this also occurred in the arena with bets often taken on the outcome of duels between gladiators as well.
Adding such a reputable name like Betsson to the Greek market, should see more interest sparked due to the quality that the site offers in addition to its standing in the wider industry.
Mutually beneficial
The CEO of Betsson, Pontus Lindwall was particularly quick to emphasise the advantages of adding the Greek market to the firm's portfolio, indicating that the company's goal is to make sure that they are able to provide the best possible level of customer service.
Having partnered with highly reputable online gambling software providers as well, in addition to accepted payment providers that Greek players can easily use, Lindwall has recognised a lot of potential in a market that has grown a lot over the last couple of years.
Players will find that the Betsson site in Greece is also in Greek language, while the customer service operators are also Greek, which has added a much needed boost to the country's employment market.
Written for onlinecasinosrealmoney.co.nz by Adiela de Bruyn on 10-06-2021