Nektan has UK license Suspended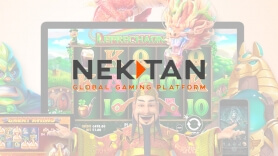 In a move that has sent shockwaves through the online gambling industry, software provider Nektan has had its license to operate suspended by the UKGC (UK Gambling Commission).
The news comes as an investigation into practices by the UKGC of how the Gibraltar based company operates concluded that it was unfit to service the online gambling market in the UK.
This is being seen as a major blow for Nektan, who have gained a substantial foothold in the UK in recent years, while Nektan-only operators are also expected to be hit hard and will be forced to re-strategize their service offering.
Their license suspension came into full effect as of April 27th, 2021 and the stipulations put in place by the UKGC mean that it is illegal for Nektan to offer gambling services to UK-based operators and also via its websites from both a B2B (Business to Business) and B2C (Business to Consumer) standpoint.
It has been somewhat of a rough 12 months for Nektan, who went back into administration in April 2020 at the start of the COVID-19 pandemic and as a result, have never fully been able to recover, despite the industry as a whole posting impressive results.
Before the software provider went into administration, it had entered into an agreement with Grace Media, which is a subsidiary of white label Active Win to buy its assets in a £200,000 deal. As such, Nektan was to receive monthly stipends because of this.
Who are Nektan?
Founded in 2011, the company was hailed as being a maiden white label company in the online gambling industry, that essentially offered software solutions for operator sites to effectively operate their own casino.
Providing everything from website development, design, CRM as well as marketing solutions, they initially gained substantial traction, especially with smaller independent companies in the industry, which had recognized the potential of building their own brand in what was becoming a thriving UK market.
One of their key selling points for clients was their (at the time), cutting-edge mobile technology that supported the build of their online casinos. Through this and how they positioned and marketed themselves, they saw a great initial response.
However, seemingly a failure to innovate and respond in a timely manner to changes in the industry and also technology saw them fall by the wayside, as bigger and better competitors gained an edge on them.
At the start of 2020, the company began to encounter financial difficulties and as a result, they were forced to stop trading on the London AIM (Alternative Investment Market) exchange.
The first mobile operators that Nektan was responsible include PlayUK.com (arguably the most recognised), Monster Casino, Jackpot Mobile, Spins Royale and Kerching.
As a result of the company's decline, their B2B division has been bought by Real Time Strategic Marketing Limited, which is based in Gibraltar and as a result, has been rebranded as Markor Technology.
Caution for White Labels?
There are actually a number of very successful and popular white label companies in the online gambling industry, however, in recent years, the main growth area has been on the software side.
Undoubtedly, the online gambling industry is experiencing one of the biggest growth periods, with more and more new markets opening up which means an increase in more potential customers and, by extension potential for new operators.
In the key markets though, there are hundreds of white label casinos, which somewhat saturates the industry and gives software providers such as Microgaming an edge in terms of new products that it can develop to cater to such a demand. New white label companies, should definitely proceed with caution.
Written for onlinecasinosrealmoney.co.nz by Adiela de Bruyn on 09-05-2021