Playtech & Spearhead Studios onboarded by Betsson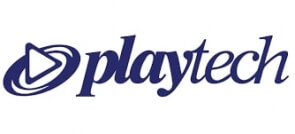 It has been a busy year for Playtech in terms of their growth, which has seen them develop even more technology and secure a substantial amount of partnerships, especially with key European casino brands.
They have recently teamed up with European gambling company, Betsson who have a number of brands under their growing umbrella, with Spearhead Studios also coming on board in somewhat of a joint venture which highlights Betsson's ambitious growth plans.
Known for producing some of the industry's most popular titles in the online gambling world, Playtech are constantly innovating their product offering and as a result, this has seen them become renowned and respected as a software developer.
With more and more competition in the marketplace, this latest initiative is being seen as a considerable step forward as far as Betsson are concerned, highlighted by Betsson Group commercial director for gaming, Clara Nic Liam.
Liam referred to how important it was for the company to listen to their customer's requirements and act strategically to make sure that these are being implemented appropriately.
Agreeing a partnership with Spearhead Studios and Playtech will give them the capacity to make sure that more games and slots can be added to their brands and as a result have the desired impact.
Meanwhile, managing director for Spearhead Studios, Mathias Larsson indicated his delight at teaming up with what he described as a top brand in Europe and the opportunity that this brings to create more localised gaming content for multiple markets.
Playtech chief executive officer, Shimon Akad, had similar sentiments, referring to the fact that Betsson are a well revered gambling operator in the industry, echoing the software developer's pride to have partnered with them. In particular of note was his belief that Playtech's unique approach to creating an enhanced player experience through their new games could only represent a great advantage for Betsson.
Why is this significant for Betsson?
Having been around since 1963, this is a company who were right at the forefront of the shift to online gambling and have long been able to transition appropriately and effectively to keep up with the latest trends and developments in the industry.
Also known for being able to attract top talent, this has ensured that they are able to compete with the best in the marketplace consistently for the last 20 years and this evolution continues as they secure more partnerships - something that has become a popular strategy in the industry.
While there has always been a considerable emphasis on gambling companies to continue to innovate in order to make sure that they are able to keep up with the demands and expectations of their customers, Betsson have always made sure that they are able to do this effectively.
This latest partnership - especially with Playtech, will help them to compete aggressively in the marketplace and being associated with such a popular software provider will help to add a considerable amount of value to their brand name.
Indeed, it could well be argued that this is the same for their alignment with Spearhead Studios; a relatively new name in the online gambling scene, but nonetheless one who have adopted the very latest techniques in software development.
They create games which are being seen as appealing to more of a new breed of online gambler who are even more in tune with technology and the innovative solutions that are on offer.
Written for onlinecasinosrealmoney.co.nz by Adiela de Bruyn on 30-03-2021