menu
Neteller and Skrill payments limited for Norwegian market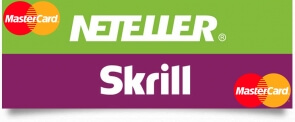 Online payment gateways and e-wallets have started to become increasingly popular with the online gambling industry over the last few years and are noted for their ease of use and fast processing times, especially when it comes to making withdrawals.
Two of the most popular ones in the past decade, Neteller and Skrill have gained a significant amount of traction in a number of countries, especially across Europe and, as a result, it has seen gambling operators in these regions witness a surge in registrations. Ease of transaction is of high importance for players at online casinos and both of these two internet payment gateways have played a crucial role.
This has especially been the case in Norway, where online gambling regulation is one of the strictest in Europe, with new casinos having to comply with rigorous legislation and are in complete compliance with the country's penal code.
In the latest move though, it has been that both Neteller and Skrill will not be available to Norwegian players any longer which is being viewed as a major blow for the market. The fact that both Neteller and Skrill provide 128-bit SSL encryption technology for player's funds made them a popular choice due to the secure amount of protection that was involved.
It is news that comes as a big blow to the Norwegian online gambling market, with these two payment methods being up there with the most popular due to the benefits that they offered.
While there has been no official reason given for the two payment providers no longer servicing the online gambling market in Norway, it does throw up a certain amount of speculation.
Players in Norway who prefer to online payment gateways, will still be able to use ecoPayz, at least for now, though as online gambling legislation becomes increasingly tighter across much of the western world, there is certainly a considerable amount of intrigue as to what might happen next.
Could this affect the rest of the industry?
There is no doubt that gambling regulations in Norway are tight and while it remains to be seen whether it was officialdom that was behind this outcome, it could well set into motion a domino affect in a number of markets.
Norwegian players have been able to get their remaining funds out of their Neteller and Skrill online gambling accounts and, as a result, a deadline was provided to them with plenty of notice.
The concerns that both of these companies are likely to have is that gambling regulators in other countries decide to follow suit (if indeed it was the Norwegian Gambling Authority who were behind this), which could be a significant blow for operators in countries where the majority of their players use these payment providers.
With a considerable clampdown in any payment methods that have risks attached to them for possible criminal activity such as money laundering, it is likely that a number of payment methods in this industry will come under future scrutiny.
One such payment method in the industry that is on the rise is cryptocurrency and as a result, a number of online operators have started to offer players this as an option, due to the fact that it is a decentralized industry and not regulated by any government authority.
However, players far and wide in the online gambling industry will no doubt be keeping an eye on what regulators might do next and possible, further limitations that might be placed on their ability to enjoy gambling online to their usual levels of satisfaction.
Author: Amelia Smith
This news article was published on 04-03-2021