Michigan gamblers give BetRivers flying start on opening weekend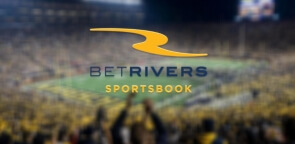 Following the launch of their flagship brand, BetRivers in Michigan, parent company Rush Street Interactive (RSI) witnessed an explosive opening weekend in the state which has recently had online gambling legislation approved.
The strong start was mainly down to the NFC Championship game which saw gamblers in their thousands flock to the site to make wagers and take advantage of a generous welcome offer.
This was the most wagered event of the opening weekend in the state, with the AFC Championship game also receiving a considerable amount of activity. Although the Michigan and Michigan State basketball schedules are both currently being paused due to COVID-19, college basketball was the second most wagered event of the weekend on the site.
Basketball performed strongly, with the Pistons and Pheonix Suns ranking as the two most wagered on NBA teams over the weekend, respectively.
It wasn't just sporting events though which performed well on the site. BetRivers' online casino product also got off to a respectable start with in excess of 120 different games available to play on the first day of launch in Michigan.
This translated to blackjack being the most popular casino table game that was played over the opening weekend, with table games having 39 percent of the total handle across casino. Meanwhile, the most popular slot that was played was the Chinese themed 88 Fortunes created by online casino provider WMS, with the figure being 10 percent.
What was the feedback in the chatrooms?
Encouragingly for BetRivers, there was from very positive feedback from a range of Michigan-based gamblers, which demonstrates how popular the site will be beyond its first weekend. Despite the current situation with COVID-19, many flocked to the site, following eager anticipation and were clearly not disappointed with what it had to offer.
One player, 'JS1216' indicated that it was already their favourite casino in Michigan, while 'Capesq' rated the quality of customer service as the best that they had seen in the state so far from an online casino.
Another, 'Savoritzcactus', meanwhile, painted an alluring picture of him playing in front of the fire and was blown away by the fact that he had $59 to play with for free. 'ProjectPat' was impressed by the speed at which they were cashed out and 'Skidsmom' complimented the community chat adding that it was a good addition to the site.
Michigan success adds to already successful US platform for BetRivers
It is fair to say that it could not have gone much better for the brand during the opening weekend of launch in another state, following a particularly impressive performance in its maiden states such as New Jersey.
Such traction indicates that this could become a premiere online gambling brand in the US, especially with more and more states passing legislation. It could well be that this could be in light of the current global pandemic, which has seen many states lose revenue in taxation from land-based casinos and as a result more legislation being passed in more states could well be expedited.
Online gambling is one industry that has seemingly outperformed others in the past year in a number of global markets, due to more and more people having to stay at home and as such this being one activity that has soared in popularity.
It could mean that there is a great opportunity for BetRivers to really capitalise on its success so far by taking advantage of the current situation and make a mark in what is considered, by all accounts, to be the next big lucrative market in the online gambling industry. Watch this space.
Written for onlinecasinosrealmoney.co.nz by Adiela de Bruyn on 26-01-2021