Updated Gambling Restrictions in Gibraltar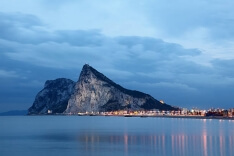 In the late 1990s Gibraltar underwent something of an overnight transformation into one of the top gambling hotspots in Europe, providing a significant boost to job creation with industries such as construction, hospitality, tourism and of course gambling all injecting money into the economy.
This influx of gambling companies was initiated and spearheaded by Victor Chandler (now BetVictor) leading directly to a rapid regeneration of the area. This had led to a wide range of gambling companies operating in Gibraltar, with the current number of operators standing at approximately 35.
It was not easy for these companies to get their boots on the ground in Gibraltar though, even in the 1990s when it was new territory. The Gibraltar Licensing Authority will only consider granting licenses to 'blue chip' companies which have a proven track record in the gambling industry and a sound financial standing.
These companies have seen tougher regulations introduced periodically, usually designed to offer more protection to the consumer and reduced the risk of financial crimes being committed, and this last year has been no different to those years gone by.
New Legislation
In early December 2020 it was announced that Her Majesty's Government of Gibraltar would be launching a crackdown on the online gambling industry, alongside a set of £2.5 million fines across the sector.
This news comes after a review by Gibraltar's Gambling Division into anti-money laundering (AML) protections and compliance which found numerous operators within the industry failing to uphold the standards set in these regulatory protections.
While the Gambing Division highlighted that operators had been cooperative with the investigations launched by its review, it also found that 'risk tolerances were too great and the timing on interventions was too slow or ineffective.'
In one of the cases investigated it was revealed that numerous operators had processed funds which an individual had stolen from their employer, and that the individual in question had forged documents in breach of fraud regulations as well as having given incorrect information in relation to where they had got their funds from.
A not-too-veiled warning has been issued by the Gibraltar Government to leaders of the betting industry in relation to the AML duties and responsibilities of the operators. Operators must carry out strict due diligence and be rigorous in ensuring that it is always carried out on customer verification and onboarding.
Additionally, gambling operators must make sure that appropriate controls are in place with regards to all player accounts and transactions - and it is very important that their systems demonstrate the capability to monitor these.
Operators within the industry have been reminded of the need to uphold their obligations on AML and social responsibility when training operational and customer service teams. A key part of these obligations is the duty to report suspicious activity in a timely manner, as detailed in the Gibraltar Proceeds of Crime Act 2015 (POCA).
It is abundantly clear that the Gibraltar Gambling Division is being rigorous in its role of ensuring the gambling industry is administered responsibly by ensuring operators do their bit to minimise their exposure and reduce the risk of financial crime via regulations targeting AML, all the while protecting the consumer under social responsibility obligations.
A good example of this is the Gibraltar Gambling Division confirming that the £2.5 million in fines would be granted to the 'Gibraltar Gambling Care Foundation' to assist in the funding of AML and social responsibility training initiatives at the Gibraltar University.
Written for onlinecasinosrealmoney.co.nz by Adiela de Bruyn on 16-12-2020