menu
Vincent Group set to be acquired by GAN: what this could mean for Coolbet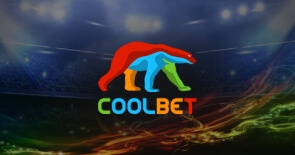 Following news that internet gaming software provider, GAN has reportedly agreed a deal to acquire Vincent Group, this has led to speculation that the latter's Coolbet brand could really make its mark in the burgeoning US gambling market.
Essentially it is Coolbet's proprietary sports betting technology that is so appealing to GAN who have set their sights on integrating it into their own turnkey technology solutions by the third quarter of 2021.
The proposed deal is thought to be in the region of USD177 million and is expected to close in the first quarter of 2021, following sufficient regulatory review. Coolbet has a number of awards in the industry and already has a significant foothold in the European, Canadian, and Latin American markets, with GAN, expected to capitalise on this even further.
With private equity financing understood to be key to the deal, this will unlock a considerable amount of capital for expansion and key penetration for what could be a very lucrative new market.
Potential Impacts on the US market
There is no doubt about the potential of Coolbet should this deal go through without any problems, while the election results could well have a dramatic impact on the US sports betting industry.
Sports betting is a relative newcomer in the US with legislation only recently loosening, on a state-by-state basis, however, it is clear to see that Coolbet can position themselves to take advantage.
With so much sporting interest in the US across a series of events including the NFL, NBA, MLB and NHL with a huge following for each, there is no doubt that this represents a great opportunity for an ambitious and growing brand.
Although sports betting has been banned in the US until recently, this was still rife among certain friendship circles and college students and given the sheer volume of people in the US alone, this could definitely be a highly lucrative market.
This could also lead to many other new US sportsbooks appearing in the country, which is only a good thing and shows that there is a genuine target market. It will be interesting to see what sports become the most popular in terms of betting activity and also whether this could eventually overtake the already very well favoured daily fantasy sports betting industry in the country.
Future acquisitions?
It really is an interesting move by GAN and should this turn out to be successful it will be intriguing to see whether they make any other complementary purchases to give the Coolbet brand the tools that are needed to grow even further.
While it is still early days, there is no doubt that this could help to shape the future of a market that has exciting potential.
Author: Amelia Smith
This news article was published on 18-11-2020