menu
Roll, Win and Play at Royal Panda Casino this July 15 to 22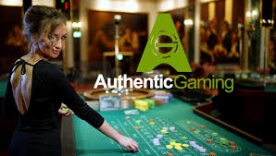 If you're a fan of online roulette games, then you'll love the latest announcement from Royal Panda Casino. As part of its efforts to provide the best gaming experience, the casino offers some of the best promotions for its customers.
Just this week, it announced the start of the 'Roll & Win' promotion that's designed for the roulette players out there. The promotion runs from July 15 to July 22 and covers selected roulette games from Authentic Gaming. To take part in this offer, you need to log in and play 24/7 Live Roulette, Grand Roulette, or Blaze Roulette during the promotional dates and collect a bonus worth $50.
What to Win If You Play
This promotion is focused on three roulette games offered by Authentic Gaming. To qualify for the promotion, you must complete a minimum deposit of $10. The bonus that you will collect will depend on your bet, as explained below:
-If you bet $25 to $99, you collect a $5 bonus
-If you bet $100 to $299, you collect a $20 bonus
-If you bet more than $300, you can earn $50 in bonus.
The higher your deposit, the bigger your rewards.
What to Expect from the Roulette Games
There are three roulette games to play in this game with specific characteristics that can help your gaming experience.
-Blaze Roulette. This roulette game is broadcast live from a dedicated studio. The company invests in superior technology and design to offer players a premium way to play roulette games. The dedicated studio comes with a bespoke glass table and a LED board.
-24/7 Live Roulette. As the game title suggests, this game is available 24/7 and playable across devices. Also, this is the company's premier product for live dealer roulette.
-Grand Roulette. This is another popular roulette variant from Authentic Gaming. This game allows you to place the standard bets and wager on stats. Also, you can always save your preferred bets which you can use in the next sessions.
With these types of games, it's easier to enjoy this latest promotion from Royal Panda. Just keep in mind that this Panda promotion will only run until 23:59 CEST of July 22, 2020. Once you complete the minimum deposit requirement, then you get the corresponding bonus. All bonuses earned as part of the promotion shall be credited to the players' accounts within 48 hours. Finally, all bonuses are valid for 90 days. If you fail to use the bonus within this set time, Royal Panda has the option to revoke the offer.
Author: Amelia Smith
This news article was published on 15-07-2020