menu
MGA Releases Sports Integrity Policy As Part of the Industry's Pandemic Response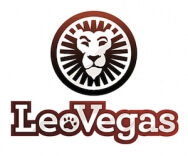 The COVID-19 pandemic has disrupted our daily lives, and it has a ripple effect on all economic activities and business including gaming. Today, most sporting and betting events are stopped and many gambling halls stopped accepting real money bets from its players. But not all players and stakeholders in the iGaming business are suffering the effects of a pandemic. There are still some businesses that continue to thrive in the face of these challenges.
For example, online casinos and online sportsbooks are operating due to the flexibility and convenience that it offers to its clients. Many agencies understand the unique role of online gambling sites and this is the reason why Malta Gaming Authority (MGA) and other licensing bodies are taking notice. With the unprecedented challenges posed by this pandemic, the Malta Gaming Authority aims to strengthen its industry outreach efforts.
MGA Releases New Policy for Online Casinos
MGA has released its latest policies and recommendations as part of its effort to safeguard the integrity of online gaming in the time of a pandemic. These recommendations also seek to warn betting operators of the possible risks posed by this pandemic. For example, MGA urged operators to consider the potential of eSports to boost the sports market eSports are run online. eSports, today, is dominating the betting market thanks to aggressive marketing and the availability of different eSports from Call of Duty to League of Legends. However, these sporting events lack standard integrity checks. To help address these concerns, operators should also inform their customers that matches are not prerecorded and broadcast are not always shown in real-time. Also, there is always a delay between matches and their public broadcast. In short, MGA is telling casino operators to become more transparent in the delivery of eSports betting services.
Integrity Controls Should Be in Place
Moreover, MGA also encouraged operators to get accurate information about eSports participants. This is to ensure that no fraud will happen during the betting event. During tournaments, MGA recommends that operators should determine whether these events benefit from integrity controls. They should also be able to identify whether the participants are professional or not so that the appropriate betting market suits them best.
Tournament organizers and the sports governing bodies (SBGs) are also urged by MGA to have necessary revisions in their policies on the misuse of information about those involved participants in the eSports events. The licensing body also advised operators to keep their customers informed of the difference between eSports and virtual sports. The outcome of virtual sports is determined through a random number generator. In addition, the operator should report directly to MGA in case of suspicious betting activity. For suspicious activities not related to betting, casino operators should report it to the corresponding SGBs or tournament organizers.
Popular NZ Online Casinos and Sportsbooks Regulated by MGA
If you're from New Zealand, you can find several online casinos and bookies that are fully licensed by the MGA. Two of the most popular gaming platforms are LeoVegas Casino and Royal Panda. LeoVegas is best known for its mobile app which allows customers to play casino games and bet on sports using mobile. Royal Panda, on the other hand, is home to premium slots and fantastic bonuses that are updated regularly.
Author: Amelia Smith
This news article was published on 13-04-2020