menu
PlayOjo Has Announced the Highest-Paying Games for January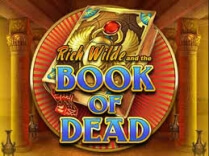 So you think that January is slow and boring since we just spent all our energies during the holidays? Well, think again. In top online casinos for players from New Zealand, the gambling action never stops. With the continuous stream of new games and promotions to unlock, NZ players have all the reasons to play and enjoy in free or real money play. And this is exactly what players from PlayOjo has experienced this January.
To start off the year right, customers played some of the best games which resulted in massive winnings and memorable casino entertainment. According to the latest announcement from this popular casino, there were six online slot games that managed to offer players with at least £1 million pounds in prizes and jackpots. And the remaining slots and casino games in its 'Top 20' also deliver massive wins which entertained NZ players for the month of January.
Top 6 High-Paying Games at PlayOjo for January
When it comes to instant wins and massive jackpots, online slots often deliver. And at PlayOjo, these are the games that deliver lucrative wins and jackpots for players. Here's a quick look at the 'Top 6' most popular and high-paying online slots and casino games at PlayOjo for last month:
1. Book of Dead by Play n' GO. This is not a surprising game to be included in the list. In many casinos, this game is one of the most popular thanks primarily to its use of adventure theme and lots of features and opportunities for winning. Last January, it awarded £3,429,423 in total payout.
2. Starburst by Netent. This is a classic slot game from Netent that never goes out of style. You can see this game in many new customer promotions where players get free spins. This Netent game awarded a total payout of £2,309,111.
3. Bonanza by Big Time Gaming. This one from Big Time Gaming delivers fun jackpot opportunities for players. For the month of January, players collected a total of £1,791,325 in prizes.
4. London Roulette by Evolution Gaming. This is the highest-placing table game on this list. Powered by Evolution, this exciting roulette game uses London as its backdrop to deliver excitement. Players collected a total of £1,700,974 in prizes for the month of January.
5. OJO's Live Blackjack Table by Evolution. A few weeks ago, PlayOjo introduced a new campaign focused on this blackjack game. this helped boost the popularity of the game and allowed players to collect £1,672,641 in prizes.
6. Dynamite Riches by Red Tiger Gaming. This game contributed £1,212,092 in total prizes.
Aside from these online slots and table games, PlayOjo also put the spotlight on a dozen more casino games that contributed massive payouts to players. In its announcement, it listed a 'Top 20' highest-paying games for the month of January and each one included in the list awarded at least £500,000 in cash prize.
Who says you can't win massive payouts online? At PlayOjo Casino, anything is possible.
Author: Amelia Smith
This news article was published on 16-02-2020