menu
NZ Reconsiders the Use of Credit Cards for Online Casino Payments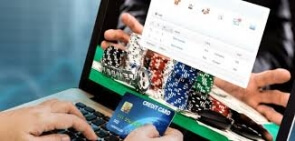 Credit and debit cards are some of the most popular payment options that are accepted in most casinos for players from New Zealand. Readily available, credit and debit cards give players a convenient and comfortable way of depositing and withdrawing funds in the casino. Also, the use of the cards features friendly limits with deposits starting at NZD 10 and more than NZD 2,000 for the maximum withdrawal in casinos. This is the main reason why these are the preferred payment options for many NZ players. However, the recent policy pronouncements of the NZ government and its regulator will change the way players play and deposit using credit and debit cards. The country's regulator is now looking at options and now consider banning the use of credit cards when playing at online casinos. This is in line with the current decision of a major casino operator to operate from Malta and the decision of the country's Department of Internal Affairs to review the gambling laws to ensure that these are still applicable.
Reducing Harm by Banning Credit Card Use
Under current laws, the state-managed lotto operations and TAB are the operators that are allowed to offer online gaming services within the country. Other online casinos accept players from NZ but these are not operating from within the country. These casino platforms are licensed and regulated in other jurisdictions like Malta. However, the gaming landscape in NZ is about to change with the entry of another operator that has teamed up with a Malta gaming company to offer online gaming services.
The details of the new possible policy are not yet available but this is seen by many as a way to help reduce problem gambling. According to some of its supporters, the proposed measure can help NZ players manage their expenses online particularly in websites and gambling platforms that are not regulated by the state authorities.
Gambling Commissions Also Looking Into Regulating the Use of Credit Cards
This announcement from the UK government follows the announcement of the Gambling Commission (UK) to review the use of credit cards. According to the UK regulatory agency, it plans to hold a 12-week consultative meeting starting this August to explore the possibility of banning the use of cards when playing online casino games. Also, the announcement follows the decision of one bank in Australia that ordered the blocking of transactions categorized under gambling. It is widely speculated that other banks may follow suit.
Currently, credit cards are still popularly used by players from New Zealand. The state-managed lotto has a spending limit for players but it allows players to use their credit cards when purchasing tickets over-the-counter or online. Also, betting on horses in NZ is allowed using credit cards.
Author: Amelia Smith
This news article was published on 18-08-2019