menu
New Advertising Gambling Code in NZ To Be Implemented Starting August 5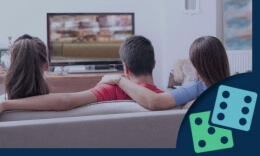 The gambling industry is undergoing some changes if one checks out the latest news from around the world. In the United States, there are some movements to legalize sports betting in different states. In the United Kingdom, dozens of William Hill stores were closed. And in Australia, a popular retail chain implemented a major change in its pokies. Now, a significant change is about to happen in New Zealand starting August 5. The new Advertising Gambling Code that was drafted by the Advertising Standards Agency (ASA) of New Zealand will formally take effect on this day. This means that operators are expected to follow and implement the code when marketing products, including gambling services.
What To Expect in the New Advertising Code?
The new code is expected to deliver some changes in the way operators push for their products. And in this new advertising code, stakeholders can count on responsible advertising and player protection strategies. In the last few years, responsible advertising has been adopted and pushed in several countries including the UK. But one of the most important sections in the new advertising code is 'truthful representation' when it comes to casino advertising. And players from New Zealand are the ones that will be directly benefited from this change in policy. Online casinos, according to ASA, should be more straightforward and responsible when it comes to advertising their services. Particularly, they should be careful when publishing payout figures, chances of winning, and the bonus terms and conditions.
The bonus terms and conditions are particularly critical in the iGaming industry. Some players don't pay much attention to the terms and conditions that come with bonuses and promotions. Thus, they end up losing in the long run.
In the new advertising code, NZ casinos must carefully advertise bonuses and promotions. Specifically, the operators must completely spell out the requirements and plain English should be used in all marketing materials so that these are clearly understood.
What it Means for Players and Operators
With the implementation of the new advertising code, both the players and operators can expect one critical thing: clarity. For the players, this new rule in advertising can be helpful as it can provide a clearer understanding of the casino bonuses and promotions. This can lead to responsible gaming which is the main objective of the regulators. And for NZ online casino operators, the implementation of the new advertising code can pose serious challenges and also opportunities. Established operators will then expected to re-assess their marketing campaigns and ensure that their marketing language is in line with the law. And for operators that are not yet compliant with the new advertising rules, then this new code will push them to start from scratch and come up with new campaigns that are clear and written in understandable English. The real winner here is the online gambling industry for New Zealand. Thanks to the new law that will take effect this August 5, stakeholders can count on clearer rules and conditions.
At Online Casinos Real Money NZ, we take gambling information seriously. We help in the promotion of a fair and responsible gaming environment by adding guides and content that can help players make informed decisions when playing online. You can use our website to learn more about the latest NZ promotions and gambling news.
Author: Amelia Smith
This news article was published on 17-07-2019