SkyCity Hamilton
If you are planning a gambling holiday to New Zealand, SkyCity Hamilton should be a venue on your list. Based on the city of Hamilton, this casino is known for offering pristine views of the Waikato River banks. The casino is one of the most popular destinations for gamblers and offers a large assortment of games and a huge gaming floor. The casino opened back in 2002 and is owned by SkyCity Entertainment Group. When the casino was first built, it was built in partnership, but in 2005, SkyCity bought the site outright and now has complete control over the resort. This amazing casino location is part of the Hamilton Riverside hotel, which offers a number of bars and restaurants, so you will have everything right at your fingertips when you visit this location.
Reading time: 4 minutes.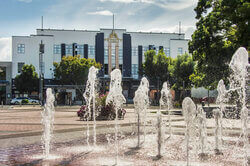 The Casino and Gaming Floor
When it comes to quality and elegance, there are very few casinos that can compare to SkyCity Hamilton. While this is not the largest operating casino in New Zealand, it surely offers a massive array of games that will meet all of your gambling needs. With around 400 game titles being presented on the floor, you will find many ways to enjoy a night out and have the chance to win some great rewards.
Many of the games found at this casino are gaming machines and you will find over 280 video slots scattered around the gaming floor. These games have become the leading choice for casual players as they offer endless entertainment, are affordable options, and offer some decent payouts. There are also a number of Vegas-style traditional slots to choose from.
If you are looking for the action of table and card games, SkyCity Hamilton will not disappoint. Even though this casino has a smaller gaming area, they offer all of the casino classics you would expect to find at a high-end casino resort. You can enjoy the action of blackjack, roulette, Craps, Baccarat, Poker, and so much more.
VIP Gaming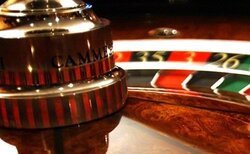 If you are a frequent visitor to SkyCity Hamilton, you may find yourself receiving red-carpet treatment as a VIP player. This casino caters to high rollers and frequent gamblers and there are some amazing VIP benefits that can be enjoyed. VIP members can enjoy playing table games at Salon 8, which is a member only area of the casino that is located near the Number 8 Bar.
There is also the Diamond Lounge, which is the home to the Platinum and VIP Black Gaming machine players. Not oy will you have access to exclusive areas of the casino, you will also benefit from an executive tea, that will be sure you always have a positive experience with each and every visit to the casino.
Other Things to Do
We understand that you may want to take a break from gambling, so at SkyCity Hamilton, you will find some great forms of entertainment in addition to the action on the gaming floor. The resort is home to an amazing bowling alley that can be enjoyed by any visitor. With tenpin action, you can get in on some great games and enjoy a social evening with friends and family. SkyCity Hamilton makes use of the latest bowling technology and can even share scores to Facebook!
Prefer some time on the golf course? Be sure to check out X-Golf, one of the best golf simulators in all of New Zealand. Here, you can play at one of 50 courses from all over the world. The simulator offers an accurate and realistic experience. Even the most advanced golfers have found great enjoyment when they play simulated games. X-Gold can be accessed at the Zone Sports Bar and it is just one more way to enjoy your stay at this prime destination.
Eat, Drink, and Relax
Everyone needs a break from gambling or from enjoying a form of entertainment, so at SkyCity Hilton, there are some great bars and restaurants that can offer the perfect atmosphere for relaxation or socializing. The Local Taphouse is one of the popular locations on site and it offers many different beer choices on tap. There is also a decent menu offered and you can enjoy your meals and drinks with live entertainment.
If you want a quick bite during the afternoon, check out the Coffee Post Café. Here, you will find convenient food and a brunch menu that will surely satisfy your appetite. Want burgers instead? Eat Burgers offers a great selection of value burgers.
You may want a more elegant dining experience, so the Marble Room is the way to go. Here, you can sip in cocktails, enjoy some champagne, or choose from the remarkable selection of whiskey. With sophisticated surroundings, you will find you are sitting in the lap of luxury when you choose to kick back and relax in the Marble Room.
As for bars, you will find the Vue Bar and Number 8 Bar located on the main gaming floor. These are great places to meet up with some friends for a few drinks before hitting the tables. The Zone Sports Bar is a popular location at SkyCity Hamilton and this offers endless sports action. With large screen televisions all around, you will never miss out on any of the current games being played. You will also enjoy a great menu of drinks, appetisers, and smaller meals.