Dunedin Casino
Dunedin Casino is one of the great casino locations in New Zealand and it attracts thousands on a daily basis. This casino will always welcome you and if you are a casual gambler, you will enjoy the wide array of gaming options that are provided. You will benefit from a huge number of slots as well as table and card games, but will also have access to great entertainment. As soon as you visit this casino, you will be in awe of the visual appeal and the design of the gaming floor. This top rated casino is open every day from 11 am to 3 am and is located at 118 High Street, Dunedin. Get ready to learn all about what you can enjoy during your visit and prepare yourself for a memorable and rewarding gambling experience.
Reading time: 4 minutes.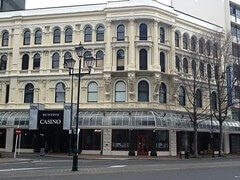 Casino Games on the Floor
As soon as you enter Dunedin Casio, you will be impressed with the layout. The games are all easy to find and the appearance of the casino is astounding. It offers a mix of old and new, so you will enjoy modern conveniences with some older architecture and art. The games are all situated on an impressive mosaic tile floor and the staircase leads to a beautiful domed roof. The environment is both welcoming and exciting.
As for games, you will find a great assortment of titles to play. The gaming floor is home to 12 gaming tables and there are 1809 electronic games on hand. If you are a fan of table and card games, you will enjoy the action provided with the variations of poker, blackjack, baccarat, and roulette. All of these games support different betting options and will provide you with the most enjoyable experience possible.
When it comes to the offering of electronic games, there are many pokies on hand along with electronic roulette and video poker machines. These games are all easy to play and with so many titles on hand, you will always find a machine available.
Feeling Hungry?
While gambling is obviously the main activity at Dunedin, you can also take a break from the machines and tables to grab a bite to eat and relax. At the Grand Bar, you will find a great a-la-carte menu offered. The restaurant is known for an old-fashioned steak that is simply mouth watering. Overall, the food pricing is decent and the quality is excellent. Looking for fine desserts? This is the place to go!
On Fridays, there is a great Fish and Chips special that is offered. You will also enjoy the Panko chicken on the menu. Both of these are served with hand made fries and a special house dip. The menu also offers classic dishes like Prime Rib, BBQ pork spare ribs, chicken dishes, and so much more.
This dining venue is perfect for seniors as there is a special menu for senior citizens that visit. With a NZ$8 menu on hand, you can enjoy some of these greatest meals for a low cost. There is also a $10 lunch menu that is offered, so there is always something available to satisfy your hunger.
Take advantage of being a Casino Club member at Dunedin Grand Bar and Café and get a 10% discount on any full priced meal. You can also use bonus points to pay for food and you will receive a 25% discount!
Accommodations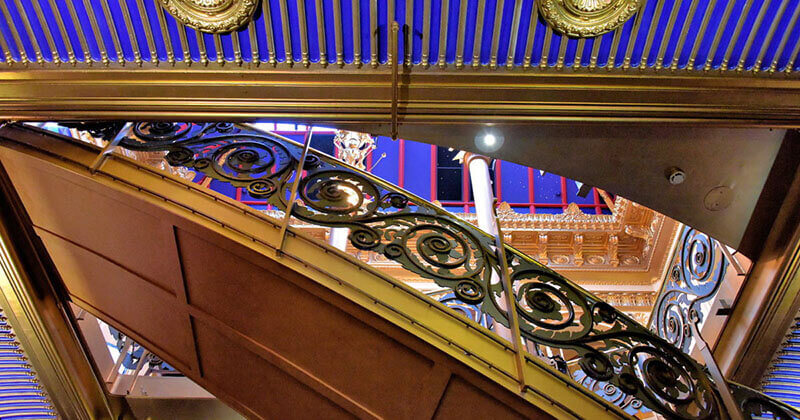 You can plan a great holiday at Dunedin. Not only will you enjoy the amazing gaming floor and the excellent dining offered, but you can spend a night or two in the lap of luxury. While the hotel is not the largest in New Zealand, it provides great comfort and is a perfect addition to a night of gambling at the casino. There are 58 standard rooms that are offered along with 112 Superior Rooms. If you are looking to enjoy the very best that is offered, be sure to check out the 8 suites.
Whether you are staying at the hotel or just visiting the casino floor, you should be aware there is a dress code. No flip flops or sleeveless tops are allowed on the gaming floor, so be sure to be dressed appropriately or you may be asked to leave the establishment.
Reward Program
When you visit the casino, you can enrol in the free Club program. With membership, you can enjoy access to exclusive drawings for cash prizes, discounts at the Café, and you will earn points with every wager you place on the gaming floor. When you earn 1,000 points, you can redeem these for $10 in cash that can be used to pay more games or just to place in your pocket. With your Club card, you can also benefit from discounted parking rates at just $1 per hour.
There are many benefits to being a club member, so when you visit eh casino, be sure to check with Player Services to get enrolled. If you are one that enjoys eating and drinking while playing, the Club card can be useful. You can enjoy $1 off any house spirit, wine, or beer and will get the 10% off of your meals when you eat at the Grand Bar and Café.