One hit wonder
As you engage in the thrills of roulette at online casinos catering to New Zealand players, you will find that many players use roulette strategies. Over the years, a number of various strategies have been developed and tested. Today, players of all skill levels use a variety of strategies when placing real money roulette bets.
One of the lesser known strategies that can be used when playing the game is One Hit Wonder. This is a simple strategy to learn and is very easy to implement. While you can enjoy enhanced gameplay when using any strategy, you should keep in mind that online roulette games are completely random. This means that are no proven strategies that can be used to guarantee you will win.
If you have an interest in roulette strategies ad want to test this One Hit Wonder option, read on to learn how it works along with the pros and cons of this particular game strategy. While this strategy may often be overlooked it is one that is more successful than other betting strategies.
Reading time: 3 minutes.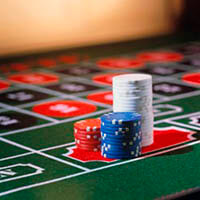 Choose a great NZ casino
How Does the One Hit Wonder Strategy Work?
The concept of the strategy is very simple. As a player, you will just choose a lucky number and stick to that number every time you bet. Alternatively, you can place the same bet with every game if you prefer to not bet on a single number.
For example, you can bet on the same split, street, corner, six line, dozen, or even bet options. No matter what your betting choices are, the goal of this strategy is to place the same exact bet every time you play the game.
Some players may think this strategy is just too simple to even work. The trick is that when you stick to the same bet, you are not staking more money with each game as you would with other betting strategies, thus preserving the bankroll while increasing the chance to win. This makes this strategy a better choice for those with smaller budgets than any of the progressive betting strategies that are often used with the game.
Benefits and Drawbacks of One Hit Wonder Roulette
The main advantage of using this system when playing the game at NZ online casinos is simplicity. You do not need any complicated calculations or special skills to make use of One Hit Wonder. You just have to choose a certain number of a bet and you will continue with that until you win. All that is required is patience to stick it out and wait for the win to come along.
Another benefit is the possible size of the win. When betting on just a single number, the payout is 35:1, so there are tremendous profits that can be earned depending on the bet size.
While there are advantages, there are also some drawbacks to using this system. It is possible to suffer multiple losses before any win. This means players need to have patience. Those who prefer to play and earn smaller returns from even money bets will not be happy when using this system.
Another drawback is that it is largely based on flawed ideas and concepts. The first is that by choosing a certain number that has not been called will increase the chances of that number appearing. This is not the case since all results are completely random. The other idea is that each and every number will eventually come up. While this is true in a sense, what actually matters is the odds. Unfortunately, the house edge with online roulette games pretty much ensures you will lose over a period of time.