Keno
Playing at New Zealand online casinos will provide a great way to engage in thrilling games. While many players will appreciate the offering of standard casino games, there are other titles supported as well. When you signup at any recommended site, you will be able to access specialty games. These can include non-traditional casino games like Keno, Bingo, an instant win scratch cards.
Keno is a popular game with New Zealand players and it can provide some great chances to win. This lottery-style game is easy to play and does not require much strategy. As a new player, you can even play Keno games for free. Free games area great way to preview what the site has to offer and start learning game rules at no risk.
If you are interested in playing online Keno, be sure to read on. Here, we introduce you to the game and provide some useful information that will benefit you when you sign up and choose to engage in the exiting Keno action that is supported.
Reading time: 4 minutes.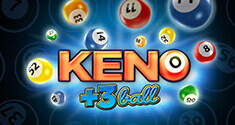 Choose a great NZ casino
An Overview of Keno Online
When you access the Keno games at an online casino, they will consist of three elements. There is a keno card, a pay table, and buttons to make your selections. Each Keno game will be a bit different based on who has developed the game. However, you will find that these common elements are always used.
- Keno Card – The keno card contains a grid of numbers. This is similar to a lottery ticket and the numbers range from 1 to 80. You will find 8 rows of 10 numbers on each card.
- Pay Table – With this, you can see what the possible payouts are when playing the game for real money. While many players think they get paid more for getting more correct numbers, this is not always the case. You will get paid if the percentage of the chosen correct numbers that are hit is high. For example, hitting 6 of 6 numbers selected will offer a payout if 1500x, yet hitting 6 of 12 numbers selected will reduce that payout to 4x.
- Quick Pick – This is a button that is found with most Keno games and will offer an automatic selection of numbers Instead of choosing your own manually, this button speeds up the process and chooses random numbers for the game.
How to Play Keno
Now that you know the elements of the game, it is time to start to learn how to play Keno at NZ online casinos. As mentioned earlier, you can preview this game for free or you can start playing for real money when you fund your account.
Once you have chosen your preferred online casino, you will just follow the steps below to start playing the game. With Keno, you have some great chances to generate payouts and it is an excellent alternative to the standard casino games that are supported at casino sites.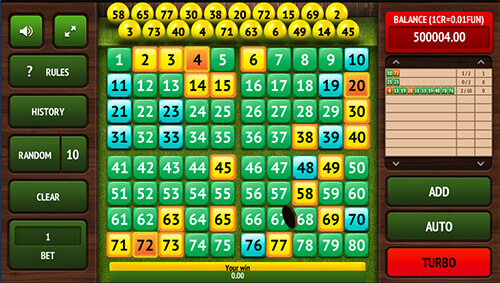 - Access the specialty games section and choose your Keno game of choice
- Start to select your numbers, which can range from 1 to 20 per game. You can choose as many as you want, but always keep in mind that payouts are based on the percentage of correct numbers chosen.
- You will then decide how much you wish to wager on the game. The amount can be adjusted using the arrows located next to the bet amount.
- Choose how many games you wish to play. You can play multiple games using the same selected numbers.
- The game will then start and numbers will be drawn and matched to your selected numbers. Payouts are automatically determined and credited to the account.
The process of the game is very basic and you can start enjoying this real money game with no experience at all! You can even benefit from online casino bonuses that can award free funds to begin playing Keno.
Basic Keno Rules to Know
Overall, Keno is a simple game that does not have many rules. This is why it is a top choice for many gamblers, especially those who are new to NZ online casinos. Even with its simplicity, Keno does have some rules in place. You will want to make sure you are aware of these if you plan to play the game for real money at your selected casino site.
First, the Keno board does contain 80 numbers, but you are never able to select all of these. The number of choices you have will depend on the casino, but most sites will allow you to choose up to 15 or 20 numbers as a maximum.
It is also important to review the rules for the minimum numbers bet. Some sites will allow you to bet o just a single number while other sites will require two or more. You will also want to take a look at the time frames for the game. You will find that most Keno games run every 2 minutes or so. However, there are some speed Keno games that are found online and these can be played much faster.
The rules of the game are very simple. With online Keno, you can quickly get started and begin earning some amazing payouts. You may have heard of betting strategies for this game. But the fact is, there are none that are proven. The game is completely random and your number selections will not alter the outcome in any way.