Online gambling in New Zealand
Online gambling is increasing at a massive rate. While many online gambling critics believed the industry would fall apart, quite the opposite has happened. More countries around the world are now able to gamble online, and this list increases every year.
Gambling laws in the past restricted most forms of gambling, but more New Zealand – friendly casinos are now opening their doors. Though the NZ market is still small compared to the rest of the world, experts believe the trend is changing. They believe new online casinos for New Zealand is set to rise in 2018.
Online casinos first made an appearance on the web during the mid to late nineteen nineties. Most Kiwis back then seemed to find these to be more of a novelty than a real means of gambling. The main gaming activity in New Zealand was always horse racing, although playing pokies have begun to rise in recent years.
Land-based gambling in New Zealand currently has around five full-time casinos, all regulated by the NZ government. There are also hundreds of pokies in bars, pool halls, pokie rooms and hotels all over the country. Pokies are the main casino-style game that Kiwis enjoy the most over other casino games such as roulette, blackjack, baccarat, and poker. Thanks to the introduction of live dealer online casino gaming, that trend is beginning to balance out a bit.
Reading time: 3 minutes.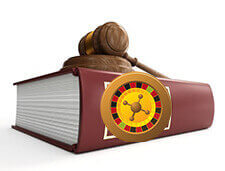 Choose a great NZ casino
Gambling Online in New Zealand Today
One of the main reasons why online gaming in New Zealand is seeing such an increase since 2016, is that it is so easy to create an online casino account now. While New Zealand gambling laws limit local gambling, players are still able to gamble online.
This means that it is legal for Kiwis to open gambling accounts with online casinos, as long as they are not located within New Zealand territory. Most top online casinos are based in specific regulatory jurisdictions. These include Malta, Gibraltar, Alderney, Kahnawake, Curacao, and other areas. In other words, these online casinos are not regulated by local government, but rather by international, bodies.
Online casino gambling has also become very safe for Kiwis, thanks to a fresh look at international casino regulations. More active checks are done by regulatory bodies, ensuring features such as payout ratios are published.
Another plus for Kiwis is that many of the best online casinos now cater for the New Zealand market. This means that you can now enjoy banking in local currency with payment options such as Visa, MasterCard, POLi, Skrill, Bitcoin and more. The games are also more geared towards Kiwi tastes, with plenty of pokies to choose from as well as live casino gaming options. All this is also available via mobile casino platforms, on most devices. You may now easily access most casinos via your smartphones and tablets running iOS, Android, Windows Phone and Blackberry.
Stricter Rules Back Then
Before the idea of online casinos came into play for Kiwis, there were strict NZ gambling laws. Back then, the oldest known gambling activity in New Zealand was horse racing. This dates back to the 1800's with the first official horse race held in the Bay of Islands in 1835.
Due to serious opposition from many religious groups within the country, gambling on horse became quite limited. This resulted in the banning of all bookmaking activities (off-course) in 1910. For many years New Zealand gambling was limited to regulated trackside gambling and a few government lottery games.
Yet, things began to change during the nineteen eighties as the first weekly televised Lotto draws began to take place. Pokie machines in specific locations became legal in sporting clubs, allowing room for growth in a growing market.
By the end of the eighties, the NZ government decided to introduce the country's first land-based casinos. This started with the first casino open for business in 1994 in Christchurch. Today kiwis can enjoy at least six different brick and mortar casinos around the country. These include no less than three Sky City casinos, the most popular casino chain in NZ, with one in Hamilton, one in Queenstown, and one in Auckland.