menu
Landmark month for Ohio Sportsbooks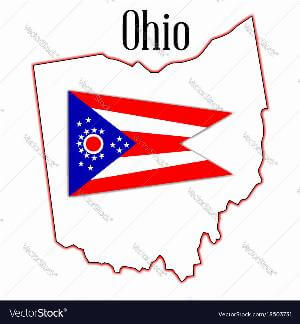 In what is being hailed as a considerable month for the state of Ohio, after only just regulating the online sports betting market, it had a significant January in terms of figures.
It saw the state take over $1.1 billion in betting handle for its initial month of operations, with this predicted to continue over the course of the year.
Gross gaming revenue (GGR) was considerably more irrepressible when considering that it took over $208 million, which represents an 18.9 per cent hold percentage.
Ohio setting the tone for the US
When factoring in that GGR for New York was $149.4 million for January, this is even more staggering especially with the Big Apple state being the largest online sports betting market in the union for 2022 from a revenue perspective.
One of these factors was the Kansas City Chiefs' victory over the Cincinnati Bengals in the NFL playoffs, with this likely being responsible for a considerable percentage of the hold figure.
Promo credit is also understood to have been largely accountable for the staggering figure, with key bookmakers offering significant offers to new players for the state's first month of operations.
As a result, this saw FanDuel spend $169 million in promotional credit, which dwarfed its rivals by a substantial amount. DraftKings outlay was subsequently, $87 million in promotional credit, with BetMGM rounding off the top three with a $27.3 million spend.
Will Ohio keep the pace in the US sports betting market?
One of the major factors that the state has going for it, is that it is home to some of the country's major sports franchises, which has significantly enhanced the popularity of numerous sportsbooks across the state.
As a result, it plays host to the Cleveland Cavaliers NBA side and the Cleveland Browns and Cincinnati Bengals NFL teams, which are some of the most supported sports franchises in the midwest.
This means that they represent a vast amount of sports betting handle and this is likely to continue over the course of the next 12 months - especially when factoring in the results of the first month of online sports betting being legal in the state.
Of course, other states such as New York, New Jersey, Pennsylvania and Michigan will have their say, having been particularly consistent over the last few years, with the former perhaps likely to edge the others in terms of betting figures.
For now though, Ohio has certainly made its mark on the US online sports betting industry, so watch this space.
Author: Amelia Smith
This news article was published on 20-03-2023