menu
PlayOjo Unveils £20K Jackpot Offer Through Its Jackpot Jolly Feature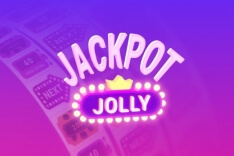 For the longest time, PlayOjo Casino has been producing some of the best and most innovative bonuses and campaigns for its customers. From the 'no wagering requirement', 50 free spins for new customers, to its Kickers section, the online casino managed to deliver the best services for its players from New Zealand. Now, PlayOjo Casino is taking its fun side to the next level by offering its NZ customers with a new feature: the Jackpot Jolly worth £20K. If you're the type of player who loves anything new and all types of casino bonuses, then this new feature is worth a check.
What is the Jolly Jackpot?
The Jackpot Jolly is an exclusive feature of the casino that gives players the chance to collect free spins, cash prizes, or one of the three types of jackpots. And the biggest jackpot that you can win under Jackpot Jolly? It's £20K. It's one of the biggest jackpots offered by the casino and it can be yours when you participate in the offer.
To participate in this campaign, you need to spin the Jackpot Jolly and hope that you win the prize. Aside from this offer, you also have the chance to collect the £500 Mini Jackpot or the £5k Midi Jackpot.
So how does the promotion work?
Just like in the hugely popular Ojo Wheel Spins, qualified players are awarded spins on the Jackpot Jolly. Simply check the Rewards section if you qualify and if yes, you can use the free spins on the wheel to aim for the jackpot. There's an instruction in the Rewards section that will guide you to this new feature. When you open the feature, you will find a wheel with 3 reels that are filled by prizes. Some of the prizes that you can win are smaller cash prizes and a few free spins playable on popular games. On the reels, you can find 80 or 200 free spins. If you're lucky, you can move from one reel to the next where you can win bigger prizes. In short, the challenge for you is to move from one reel to the next. The major jackpot is included in the third reel and this is where the action happens. Yes, there's also a slot for 'no prize' but your chance of landing this slot is slim.
Are you interested to take part in the promotion? If yes, then you should regularly play the games at PlayOjo and check out your Rewards section if you have been awarded spins. If you're a new player, then it's never too late to sign up for a PlayOjo account. When signing up for an account, simply fill-up the form and send a few details like name, birthday, and email at PlayOjo, customers are always given the chance to win the best prizes and bonuses. And the Jolly Jackpot is one of those features that can make you smile to the Cashier.
Author: Amelia Smith
This news article was published on 20-04-2020